Lecture by Dr Kenneth Payne on Artificial Intelligence in strategic affairs
Published 8 January 2019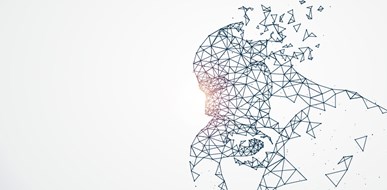 The fast development and increasing use of artificial intelligence (AI) has broad strategic implications for international affairs. AI has the potential to transform strategy and to dramatically affect the balance of power.
In a public lecture organised by the Asser Institute on Tuesday 22 January in The Hague, Dr Kenneth Payne (King's College London) will present his research on 'Artificial Intelligence: A Revolution in Strategic Affairs?'.
In his research, Dr Payne explores how AI can affect the psychological essence of strategy. His book Strategy, Evolution, and War: From Apes to Artificial Intelligence (2018, Georgetown University Press) provides "a cautionary preview of how Artificial Intelligence (AI) will revolutionize strategy more than any development in the last three thousand years of military history."
This lecture is organised in connection with a Dutch Parliamentary Roundtable on Drones and Killer Robots, which takes place on 21 January at the Tweede Kamer, the House of Representatives of the Netherlands) where Dr Payne will be speaking on AI capabilities and strategic implications thereof.
For more information on the lecture and to register for this event, please click here.
Biography
Dr Kenneth Payne is Senior Lecturer on technology and strategy at King's College London at the Defence Studies Department. He conducts research on the role of human psychology in strategic affairs. In 2018, Dr Payne published Strategy, Evolution, and War: From Apes to Artificial Intelligence (Georgetown University Press).
A senior member of St Antony's College, Oxford, Dr Payne was earlier a research associate at that university's Centre for International Studies, and before that, a visiting fellow at the Department of Politics and International Relations.
Technology and International Law
The topic of advanced technologies and international law is a key element of the Asser Institute's Strategic Research Agenda 'International and European Law as a Source of Trust in a hyper-connected World'. For academic director Prof. Janne Nijman, one of the central questions is "what role may AI and other technologies have for the good in that they protect and safeguard legal and political institutions?".
To find answers to this, and many related, questions the Asser Institute is organising a new Winter Academy on Artificial Intelligence and International Law. It will take place from 11 to 15 February 2019 and provide insights into the current and future issues raised by AI from the perspective of international law. More details and information on registration here.
Further reading
For more information on the topic, see also Dr Berenice Boutin's blog entry on the interplay between advanced technologies and international law. In the entry, Dr Boutin argues that technology and international law can mutually benefit each other, but this requires addressing critical challenges.