European court dismisses claims by speed skater
Published 2 October 2018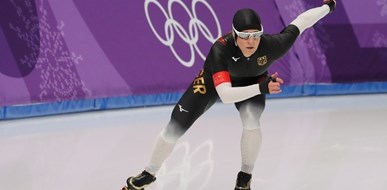 In 2009 Claudia Pechstein, a German speed skater, was accused of blood doping and banned from competition for two years. The Court of Arbitration for Sport (CAS) upheld the ban. Today, the European Court of Human Rights (ECtHR) announced in its ruling in Mutu and Pechstein vs Switzerland that CAS did not decide unjustly.
Towards more transparency in sports
In her case before the ECtHR, Pechstein maintained that CAS had violated its role to be impartial. In its ruling, the European Court of Human Rights, however, found no breach of impartiality. Still, it awareded Pechstein eight thousand euros of compensation for CAS's failure to grant Pechstein a public hearing, which violated her right to a fair trial. According to Asser senior researcher Dr Antoine Duval, the finding that such hearings should be public is a crucial step towards more transparency in international sports governance. 
Do you want to learn more about international sports law?
The Asser Institute is holding its second ISLJ Sports Law conference on 25-26 October. This year's edition will touch upon many of the burning issues in international sports law and governance, such as the impact of human rights in sports, the role of science in the regulation of sports, and the increasingly important intersection between competition law and the private rules of sports governing bodies. For more details and registration click here. 
For impressions from last year's conference click here.