DILEMA research project on military AI formally started
Published 10 September 2020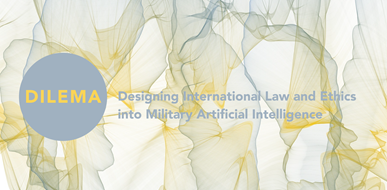 This month, the DILEMA research project on Designing international law and ethics into military artificial intelligence formally started.
This project, funded by NWO–MVI Programme on Responsible Innovation, explores interdisciplinary perspectives on military AI, with a focus on legal, ethical, and technical perspectives on safeguarding human agency over military AI. It analyses in particular subtle ways in which AI can affect or reduce human agency, and seeks to ensure compliance and accountability by design. 
The project investigates the question of how to ensure that military AI technologies support but never replace critical judgement and decision-making by human soldiers. In order to answer this main question, three sub-questions are addressed: (1) why it is essential to guarantee human involvement over certain functions and activities, (2) where it is most critical to maintain the role of human agents, in particular to ensure legal compliance and accountability, and (3) how to technically ensure that military technologies are designed and deployed in line with ethical and legal frameworks. 
Project team
The project team currently includes project leader Dr Berenice Boutin (Asser Institute), project supervisors Prof. Dr Terry Gill (University of Amsterdam) and Prof. Dr Tom van Engers (University of Amsterdam; TNO), PhD researcher Taylor Woodcock (Asser Institute), junior researcher Klaudia Klonowska (Asser Institute), and project advisor Prof. Dr Janne Nijman (Asser Institute; University of Amsterdam).
Project partners include TNO, Thales Nederland, the Hague Centre for Strategic Studies (HCSS), PAX, the Graduate Institute Geneva (IHEID), the International Society for Military Law and Law of War (ISMLLW), the NATO Office of Legal Affairs, and the Ministry of Defence.
More information
To stay informed of project news and activities, please check the project website, and follow the project on Twitter: @DILEMA_project.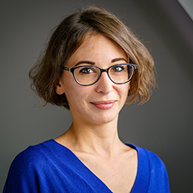 Dr Berenice Boutin is a senior researcher at the T.M.C Asser Instituut and project leader for the DILEMA research project. She is part of research strand Human dignity and human security in international and European law.