Save the date: Advanced summer programme on terrorism, counter-terrorism and the rule of law
Published 11 February 2019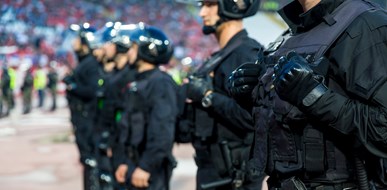 Join us this August for our 9th international Advanced summer programme on terrorism, counter-terrorism and the rule of law. This well-established interactive course brings together experts, academics and policy makers from around the world working in the field of counter-terrorism. This year's edition will take place from 26 – 30 August at the Asser Institute in The Hague. 
Terrorism events such as 9/11 (US), 7/7 (UK), 13/11 (Paris) and others have triggered an increase in the security-related laws in a number of states across the world. These legislative provisions are aimed to address perceived 'gaps' in existing domestic legislation and security strategies, and to bolster states' ability to respond to acts of terrorism.
Proportional and legitimate?
In trying to pre-empt terrorism related activities as early as feasible, states have developed a range of new or updated administrative and criminal law measures. They have further introduced curbs on financial and other support and limitations on the scope of the right to freedom speech. But are these legislative measures proportional and legitimate? That is the focus of our upcoming advanced summer programme on terrorism, counter-terrorism and the rule of Law.
The programme, co-organised by the Asser Institute and the International Centre for Counter-Terrorism – The Hague (ICCT), offers an in-depth look at the challenges that come with adopting and implementing counter-terrorism measures while ensuring respect for human rights, fundamental freedoms and the rule of law. During an intensive week, experts from within academia and practice explore international and domestic legal aspects of counter-terrorism.
This year's programme covered a wide range of topics such as the (lack of a) definition of terrorism in international law, legal limits to military responses to terrorism, criminal justice responses to terrorism, the crime-terror nexus, evidentiary issues (including evidence collection from a battlefield) and other prosecutorial challenges, administrative and security measures. Aside from the core lectures, the course also included interactive sessions, study visits, group discussions (Chatham House Rules) and panel presentations.
This years' speakers:
Fees
PhD Fee

€

1045
Standard Fee

€

1695
Objectives 
Participants to this summer programme will:
Gain a solid understanding of the different legal challenges and underlying dilemmas when adopting and implementing counter-terrorism measures
Be provided with tools and best practices to effectively prevent and combat terrorism within a rule of law framework
Explore both theoretical and practical aspects of counter-terrorism with high-level speakers
Have unique networking opportunities with speakers and participants from diverse backgrounds.
Target audience
This summer programme is essential for daily legal counter-terrorism practice for professionals and academics, such as:
PhD candidates
Researchers
Policy makers
Policy/legal advisers
Diplomats
Security officials
Other practitioners in the field of counter-terrorism who wish to gain a comprehensive understanding of the legal aspects of counter-terrorism.
Other professionals as well as (academic) researchers who wish to expand or update their knowledge of counter-terrorism within a rule of law framework.
Journalists
Two programmes at a discount
Prior to this summer programme, participants have the opportunity to enrol in a complementary summer programme that focuses on preventing violent extremism. This programme is organised by the Centre for Professional Learning of Leiden University and ICCT. More information about a discount for enrolling in both programmes will follow shortly.