Ernst Hirsch Ballin spoke on the Freedom of Speech
Published 6 December 2018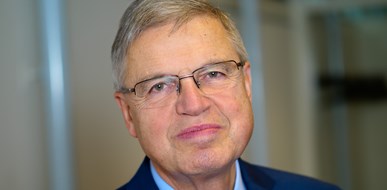 On Monday, December 10, Prof. Dr Ernst Hirsch Ballin, president of T.M.C. Asser Instituut, delivered a speech to mark the 70th anniversary of the Universal Declaration of Human Rights (UDHR). He spoke in the Domkerk in Utrecht, on invitation of Amnesty International, the Dutch Unesco Committee, the Dutch Humanist Association, Free Press Unlimited and the Netherlands Institute for Human Rights.
In 1941, the American president Franklin D. Roosevelt proclaimed his famous Four Freedoms speech, in which he proposed four fundamental freedoms that people "everywhere in the world" ought to enjoy. The freedoms were: the Freedom of Speech, Freedom of Worship, Freedom from Want and the Freedom from Fear.
Milestone document
With input from many sides, this eventually led to the Universal Declaration of Human Rights, a milestone document, which underpins all international human rights law and inspires many people worldwide to continue working on ensuring all people can gain freedom, equality, and dignity.
In his speech, Prof. Dr Ernst Hirsch Ballin will focus on the Freedom of Speech, as this freedom has helped people in many countries to realise other liberties. It also helped people to be themselves in their most precious beliefs and it helped to fight exploitation. Indispensable is the defence against the agitation of fear, which makes a free society impossible. Now that authoritarian rulers try to silence people in many continents, Prof. Dr Hirsch Ballin stressed how important it is to consider how strongly interconnected our rights and freedoms are in the reality of living together.
Click here for more information (in Dutch only).