New publication: Impact of sensitive intelligence evidence on court systems
Published 19 November 2018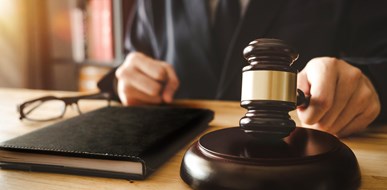 In an upcoming book chapter, Asser researcher Dr Rumyana Grozdanova examines the impact of the post 9/11 intelligence services 'information intoxication' on court procedures within the Netherlands and the United Kingdom.  
As a response to terrorism events such as 9/11, states have persistently sought to adapt their counter-terrorism toolkits by expanding on existing and introducing new security mechanisms. What has, however, been a considerable departure from previous approaches is the extent of transnational state cooperation on matters of national security. In her book chapter, Dr. Grozdanova focuses on one particular component of this upsurge in transnational state cooperation, namely the exponential growth in intelligence gathering, processing, and information sharing.
Significant shift
What can, by now, be described as entrenched 'information intoxication' of security agencies, has not only resulted in operational changes within the intelligence community itself. It has also led to procedural shifts within national courts. In the United Kingdom, courts have been tasked with evaluating sensitive intelligence evidence to assess whether an individual should be subjected to a particular counter-terrorism measure and/or the impact of this measure on their individual human rights and dignity. Within the Dutch courts, sensitive evidence has been examined when deciding whether to impose a criminal conviction for engagement in terrorism related activities. As Dr. Grozdanova notes in her book chapter, this represents a significant shift from the past, as traditionally the judiciary has been quite reluctant to engage with such evidence. 
Right to fair trial
The discussion in the upcoming book chapter proposes to engage in a critical reflection on whether – and if yes, how – the protection of individual rights within the United Kingdom and the Netherlands has changed since the introduction of closed intelligence evidence within court proceedings. Dr. Grozdanova specifically focuses on the right to a fair trial, and whether the specialised proceedings accommodating such evidence afford individuals a sufficient measure of justice.
Dr. Grozdanova's book chapter is now available here. The full collection "Human Dignity and Human Security in Times of Terrorism' edited by Asser senior researcher Dr Christophe Paulussen and Prof. Martin Scheinin (European University Institute) is forthcoming in 2019.