'Legislative fever is not a long-term solution for stopping terrorism incitement'
Published 20 November 2018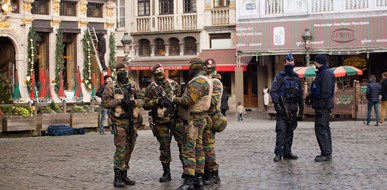 Legislators and policy-makers should put more emphasis, expertise, and resources towards resolving the root causes of terrorism, rather than trying to curb the spread of extremism by feverishly expanding counter-terrorism legislation. That is the main conclusion of a new ICCT Perspective 'Incitement to Terrorism – Treating the Symptoms or Addressing the Causal Malady?' by Asser researcher and ICCT research fellow Dr Rumyana Grozdanova.
The Netherlands, the UK, and Belgium have introduced a number of counter-terrorism policies restricting access to communication, association, and movement of those suspected of engaging in terrorism related activities including incitement and encouragement for terrorism. Such measures have included area bans, limitations on travel and severe bail or licence conditions. In aiming to swiftly address the perceived effectiveness of certain hate speakers, governments tend to be eager to pass such harsh legislative provisions as part of their on-going commitment to fight terrorism. According to Dr Grozdanova, however, these measure fail to tackle the underlying root causes behind the 'success' of so-called extreme or radical hate speakers. "Persistently proposing new offences when existing legislation provides for just about every descriptive action in relation to terrorism, should not be the automatic response" states Dr Grozdanova, arguing that governments should instead focus on longer term solutions rather than just reactive measures.
Balancing fallacy
When fighting terrorism, governments often engage in a balancing act between human rights and national security. "This pursuit is based on the fallacy that such a 'right balance' actually exists" writes Dr Grozdanova. She warns that the subsequently adopted counter-terrorism measures should not be perceived as automatically effective; rather they need regular (re-)evaluation. Instead of seeking a 'right balance', states should engage in a more thorough examination of the root causes behind effective incitement and encouragement for terrorism.
To read the full perspective click here.
Dr Grozdanova is part of the Asser research strand Human Dignity and Human Security in International and European Law. This research strand adopts a human rights approach to global challenges in the field of counter-terrorism, international criminal law, international humanitarian law, international trade, environmental protection, European private international law, and the law of EU external relations. It examines what it means to safeguard human dignity - also in relation to human security - in these areas.