[Online HILAC lecture] Military necessity and the law of armed conflict
Published 24 September 2020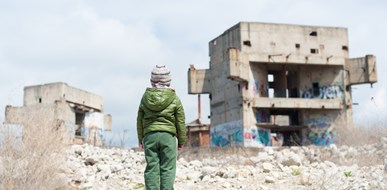 On Tuesday 13 October, from 14.00-15.30 CET, The Hague Initiative for Armed Conflict (HILAC) will organise an online lecture on 'Military necessity and the law of armed conflict.' What does it mean to say that international humanitarian law (IHL) strikes a realistic and meaningful balance between military necessity and humanity and that the law, therefore 'accounts for' military necessity? Through real-life examples and careful analysis, this lecture will challenge received wisdom on the subject. Among other thought-provoking reflections, Professor Hayashi will explain why IHL has no reason to restrict or prohibit militarily unnecessary conduct based on its non-necessity alone.
By combining international law, jurisprudence, military history, strategic studies, and moral philosophy, Professor Hayashi will invite the audience to explore a broad range of issues through the prism of military necessity. How does rational fighting relate to ethical fighting? How does IHL incorporate contrasting values that shape its rules? How do law and theory adapt themselves to war's evolutions?
Click here to register for this online HILAC lecture. 
About the speaker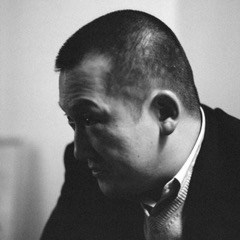 Nobuo Hayashi is an Associate Senior Lecturer at the Centre for International and Operational Law, Swedish Defence University. He also holds visiting professorships at the UN-mandated University for Peace (San José, Costa Rica) and the UN Interregional Crime and Justice Research Institute (Turin, Italy). Nobuo specialises in international humanitarian law, international criminal law, 
jus ad bellum
and international weapons law. He has twenty years of experience performing advanced research, providing expert advice, teaching postgraduate students and training senior professionals in these areas. Nobuo's work has been cited in international war crimes trials and diplomatic negotiations. His latest monograph, 
Military Necessity: The Art, Morality and Law of War
, was published by Cambridge University Press in 2020.
Major positions held: Senior legal advisor, International Law and Policy Institute (Oslo, Norway); Visiting professor, International University of Japan; Researcher, Peace Research Institute Oslo; and Legal officer, Office of the Prosecutor, International Criminal Tribunal for the Former Yugoslavia.
Degrees earned: Ph.D. (Leiden), LL.M. (Cantab.), DÉS (Graduate Institute), BSFS (Georgetown).