[Online training programme] Disarmament and non-proliferation of weapons of mass destruction 2021
Published 28 March 2021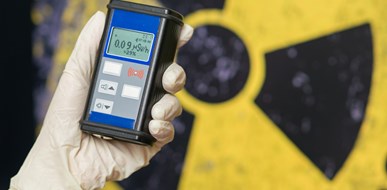 Registration is now open for our training programme on Disarmament and non-proliferation of weapons of mass destruction, which will take place 27 September – 1 October 2021. The Asser Institure organises this renowned training programme for the twelfth time, together with the Organisation for the Prohibition of Chemical Weapons (OPCW). It offers participants in-depth knowledge on the topic of disarmament and non-proliferation of weapons of mass destruction, and an opportunity to build their network.
The challenges posed to international security by nuclear, chemical, and biological weapons are as urgent today as they were during the Cold War. There is an increasing demand for professionals in the field of Weapons of Mass Destruction (WMD) to tackle the challenges of today's non-proliferation and disarmament agenda with a more integrated understanding of these issues.
Discussions and debates
During this intensive online training programme, participants should expect to receive a comprehensive overview of non-proliferation and disarmament efforts regarding WMD. They will learn from renowned experts and practitioners and engage in active discussions about relevant topics and debates.
Target groups
The training programme is designed for early- to mid-career professionals working for governments, for example, national export control bodies, national authorities for the implementation of WMD-related treaties and agreements and national nuclear agencies. Individuals working for non-governmental organisations, think tanks addressing WMD issues and research centres in related disciplines are also invited to apply. Newly arrived diplomats in The Hague are especially encouraged to sign up for the training programme.
More info and registration: https://www.asser.nl/education-events/events/?id=4198