The Race for Human Rights: Leveraging Bahrain's Grand Prix for Change
Published 30 March 2019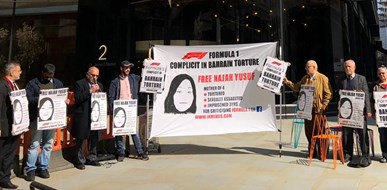 Sports fans around the globe are turning their attention to the Formula 1 Grand Prix taking place in Bahrain this weekend. Many will flock to the small island kingdom, which has lately been called one of the most repressive states in the Middle East. The increased media attention provides a window of opportunity for human rights activists to push for policy changes, says Asser researcher Dr Antoine Duval (Antoine is the head of the Asser International Sports Law Centre and coordinator of the Doing Business Right project).
Repression against Bahraini political opponents and sports
The main focus of public criticisms of the Federation Internationale de l'Automobile (FIA) has been the 2017 arrest of Bahraini activist Najah Yusuf who spoke out in her Facebook posts against the Grand Prix. She has since then been detained and was reportedly subjected to torture and sexual abuse.
After the much-discussed al-Araibi case earlier this year, this is another example in which sports governing bodies have been urged to intervene over human rights violations in Bahrain. Hakeem al-Araibi, a refugee football player in Australia, was detained in Bangkok at the end of 2018 after traveling to Thailand for his honeymoon at the request of Bahrain. He was finally released in February 2019 after months of mobilization by human rights activists and the Australian sports community urging FIFA to pressure both the Thai and Bahraini government to drop the case.
International sports competitions as an opportunity for human rights activists
As the examples of Yusuf and al-Araibi show us, explains Duval, sports governing bodies (SGBs) cannot ignore human rights issues. While recent controversies mostly focused on football and FIFA (e.g. the decision to host the 2022 World Cup in Qatar), the reach of human rights extend to all sports.
"Sports has become an important dimension of soft diplomacy and nation branding, especially for non-democratic states," comments Duval.
"As sporting spectacles, such as the Formula 1 Grand Prix, are increasingly used for marketing purposes by states, they can also increasingly serve to shame and pressure them. Intense media attention is being used to shine some light on local human rights abuses."
At the same time, this critical attention is not only directed towards states, but also at the SBGs that decide to organise their events in a specific country.
"Sports governing bodies have an unmatched transnational authority over their sports and this authority gives them tremendous leverage to potentially intervene to stop human rights violations that are connected to their activities."
This means that the role of SGBs, such as FIFA or Formula 1, should feature prominently in the discussions over human rights abuses linked to their competitions.
"Shaming SGBs for their indirect complicity in those human rights violations and reminding them of their overall responsibility to rule their sports in compliance with human rights has been an effective strategy," says Duval. "They have exclusive competence on their events, including the capacity to cancel a competition or to exclude a particular country from taking part in an event. These powers can be used to trigger certain policy changes.
The human rights responsibility of sports governing bodies
However, Duval says it is also important to recognise that SGBs cannot single-handedly transform a country into a human rights heaven. For example, the International Olympic Committee can hardly bear the sole responsibility of forcing China to comply with human rights before hosting the next Winter Olympics in 2022.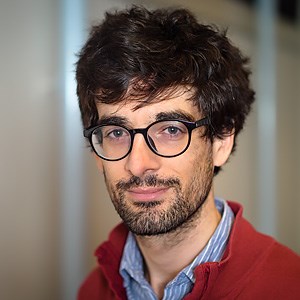 Yet, human rights could be taken into account during the selection process of the hosts for international competitions (both FIFA and UEFA have integrated human rights in their bidding procedure. For more see here and here).
"The human rights record of a particular country should at least be a factor in the bidding process for mega sporting events," suggests Duval.
According to him, the SGBs' should also make sure that human rights are respected throughout the private and public activities connected to a particular sporting event. Examples include ensuring the right to publicly protest in connection to an event, upholding international labor standards when preparing for that event (e.g. on construction sites), and guaranteeing the freedom of journalists covering the event.
Grand Prix – grand for a few
Bahrain continues to host the highly prestigious annual Formula 1 Grand Prix race since 2004. The race has only been canceled once in 2011, in the midst of popular protests. The royal family has often been criticised for using the Grand Prix as a public relations stunt, which diverts attention from the human rights abuses and violations taking place in the small country.
More on sports and human rights 
The Asser Institute is organising a one-day conference on FIFA and Human Rights on 8 May, you will find more information here. 
Dr Antoine Duval is head of the International Sports Law Centre at Asser, which is part of the Asser research strand on Advancing Public Interests in International and European Law. This research strand aims to critically examine how International and European law may further the protection of public interests in a globalising (and privatising) world.