Brexit withdrawal agreement: 'Not much space for an autonomous UK trade policy'
Published 21 November 2018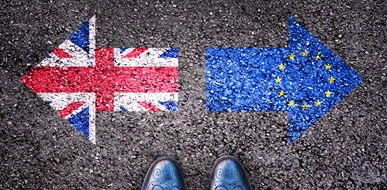 The draft withdrawal agreement for Brexit sets out how the United Kingdom can depart from the European Union in a smooth and orderly fashion. Dr Joris Larik, speaker at the upcoming CLEER conference on EU external relations and CLEER Advisory Board member, says the agreement contains important constraints for the UK, indicating a limited ability for the country to achieve an autonomous trade policy in the near future.
The 585-page withdrawal agreement between the EU and the UK outlines their relationship after Brexit until the end of the transition period. The negotiators on both sides agreed for this period to last until the end of 2020, extendable once. During this time, the UK will remain limited in its capacity to strike new trade agreements with countries outside the EU, while negotiations on its future relationship with the EU continue. According to Dr Larik, "serious negotiations with external partners can only begin in earnest when it becomes clear what the future relationship between the EU and UK will look like. Should the Withdrawal Agreement serve as a model for the future relationship, we will not see much of an autonomous UK trade policy anytime soon. That's the price to be paid for privileged access to the EU's internal market."
Brexit beyond Europe
How the UK and EU settle Brexit will have wide-ranging consequences beyond Europe, argues Dr Larik: "We have to understand what partners from both the Global North and South want from the post-Brexit UK and EU," he says, "as they, too, are likely to use this as an opportunity to 'take back control' and redefine their relationships with Europe in a changing, increasingly multipolar world."
This also highlights the normative dimension of Brexit. Dr Larik says "a fundamental question will be whether 'Global Britain' will continue to buttress rules-based multilateralism and promote universal norms post-Brexit, and to strive for similar causes alongside the EU in the world."
Dr. Larik will discuss questions on the future of Europe's external treaty relations in a Brexit panel at the 10th Anniversary CLEER Conference - EU external relations: Tackling global challenges? on 6 and 7 December. For more information and registration click here.