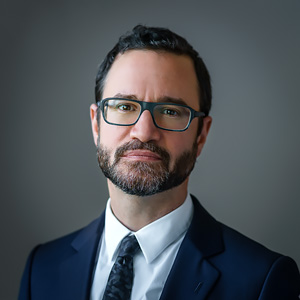 Dr Geoff Gordon
Senior researcher

Department:

Research Department

Main field of interest:

International dispute settlement

International legal theory

Law and society studies

Transnational legal relations
Summary
Biography:
Geoff holds a PhD from the Vrije Universiteit Amsterdam and a JD from Columbia Law School. His PhD dissertation addressed issues of cosmopolitanism in international law, at the intersection of legal and political theory. His work since has maintained a steady progression towards critical grounding in socio-legal issues and methods. Current work explores ideological dimensions and distributive consequences of universalistic claims in international legal practice. His research into legal practices includes attention to material and technological aspects of international law in institutional contexts, and maintains a parallel focus on considerations of knowledge production. Geoff's prior experience in interdisciplinary research and teaching includes his tenure as co-director of the Law & Politics of International Security master's program at the Vrije Universiteit, combining the studies of international law and international relations in the area of international security. He has likewise developed novel courses, including a high-level master's seminar in Politics of International Law. Geoff has formerly practiced in Amsterdam and New York City, where he also clerked for the Federal District Court. He is currently editor for the International Legal Theory section of the Leiden Journal of International Law.
Selected Publications:
'Universalism', in Jean d'Aspremont and Sahib Singh, eds., Fundamental Concepts for International Law: The Construction of a Discipline (Edward Elgar, 2018) [forthcoming]
'Railway clocks: Temporal bases of transnational law', in Jessie Hohmann and Daniel Joyce, eds., International Law's Objects: Emergence, Encounter and Erasure (OUP, 2017)
'Indicators, Rankings and the Political Economy of Academic Production in International Law', 30 Leiden Journal of International Law (2017)
'Between the Dog and the Divine: Resistance and conventionalism in cosmopolitanism', 13 Utrecht Law Review (2017), coauthored with Wouter Werner.
'Natural Law in International Legal Theory: Linear and Dialectical Presentations', in Florian Hoffmann and Anne Orford, eds., The Oxford Handbook of the Theory of International Law (OUP, 2016).
'Kant, Cosmopolitanism, and International Law', in Florian Hoffmann and Anne Orford, eds., The Oxford Handbook of the Theory of International Law (OUP, 2016), coauthored with Wouter Werner
'Judging in the Name of Humanity: International Criminal Tribunals and the Representation of a Global Public', 13 Journal of International Criminal Justice (2015), coauthored with Luigi Corrias.
'Innate Cosmopolitan Dialectics at the ICJ: Changing perceptions of international community, the role of the Court, and the legacy of Judge Álvarez', 27 Leiden Journal of International Law (2014)
'The Innate Cosmopolitan Tradition of International Law', 2 Cambridge Journal of International and Comparative Law (2013)
'Legal Equality and Innate Cosmopolitanism in Contemporary Discourses of International Law', 43 Netherlands Yearbook of International Law (2013)