[Masterclass] Operationalising the OECD Guidelines on multinational enterprises
25 - 27 October 2021
Starts at:

09:00h

Fee:

€995,- €495,-(Students and NGO-workers)

Venue:

Online (Subject to change)

Organiser:

T.M.C. Asser Instituut
The OECD Guidelines for Multinational Enterprises are described by OECD staff as the 'gold standard' of corporate responsibility code. Whether this is true or not, it is undeniable that the OECD Guidelines play an important role in the field of corporate social responsibility. They are often used as a baseline by companies and states providing the minimum standard that needs to be met by corporations if they are to fulfil their responsibility to respect human rights in the sense of the United Nations Guiding Principles on Business and Human Rights. However, due to their soft nature, they are often overlooked or sidelined at universities during legal studies. Consequently, professionals regularly lack a sophisticated understanding of their history, substance and functioning. This is a gap that this Masterclass proposes to fill.
During this training, you will acquire in-depth knowledge on the origins and substance of the OECD Guidelines, as well as hands-on know-how on their practical implementation. The Masterclass will start with a comprehensive overview of the history, substance and institutions of the OECD Guidelines, and will also explore the OECD Guidelines in action through a workshop with practitioners that have hands-on experience of the implementation of the OECD Guidelines.
The coordinator
Dr Antoine Duval is a senior researcher at the Asser Institute and the coordinator of the Doing Business Right project in the framework of which he has organised numerous trainings and events related to corporate social responsibility and business and human rights. He regularly publishes in academic journals on issues of business and human rights.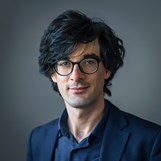 Certificate
After the successful completion of this Masterclass, you will receive a professional certificate from the T.M.C. Asser Instituut.
Terms and conditions
Read the terms and conditions for the masterclass series.
T.M.C. Asser Instituut - lifelong learning opportunities for professionals and academics globally
Coronavirus policy
The Asser Institute follows the official guidelines of the National Institute for Public Health and the Environment (RIVM) and the Netherlands Ministry of Foreign Affairs. The format of our events may be subject to change. Please check our website and social media platforms for updates. You can also sign up to our Educations & Events mailing list to be informed about COVID-19 updates.