[Masterclass] Law and ethics of artificial intelligence in defence and security
22 - 23 November 2021
Starts at:

09:00h

Fee:

€995,- €495,- (Students and NGO-workers)

Venue:

T.M.C. Asser Instituut

Organiser:

T.M.C. Asser Instituut & DILEMA Project

Artificial intelligence (AI) is increasingly being developed and deployed in the defence and security sectors. The risks posed by autonomous weapon systems (so-called 'killer robots') are at the forefront of news coverage and international discussions, yet the opportunities and challenges of using AI for defence and security go far beyond this narrow and hypothetical frame. Today already, AI technologies such as image recognition, autonomous navigation, object and threat detection, and decision-support systems are being used by armed forces.
This Masterclass will provide you with in-depth perspectives on the complex legal and ethical challenges raised by AI in defence and security. When approaching the topic of AI, it is essential to adopt an interdisciplinary perspective and take account of both ethical concerns and legal aspects.
The Masterclass will provide you with a comprehensive introduction to AI ethics, including main theories in the philosophy of technology, value-sensitive design, and the meaning of autonomy. The legal part will address the current state of the law and how it regulates emerging technologies (including international humanitarian law and international human rights law), explore issues of responsibility, and discuss where there is room for policy initiatives to strengthen the international framework on AI in defence and security.
The Masterclass is organised by the research team of the DILEMA project on Designing International Law and Ethics into Military AI, a leading initiative on the topic of military AI.
Coordinators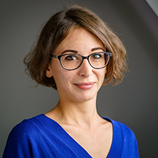 Dr Berenice Boutin is a senior researcher in international law and project leader of the DILEMA project on Designing International Law and Ethics into Military Artificial Intelligence. This project explores interdisciplinary perspectives on military AI, with a focus on legal, ethical, and technical approaches on safeguarding human agency over military AI.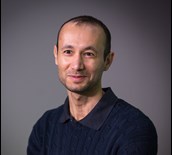 Dr Sadjad Soltanzadeh is a Postdoctoral researcher in ethics and philosophy of technology. Sadjad is working with the DILEMA project with the goal of understanding the legal, philosophical, and moral importance of human autonomy and human agency in the context of autonomous systems.
Certificate
After the successful completion of this Masterclass, you will receive a professional certificate from the T.M.C. Asser Instituut.
Terms and conditions
Read the terms and conditions for the masterclass series.
T.M.C. Asser Instituut - lifelong learning opportunities for professionals and academics globally
Coronavirus policy
The Asser Institute follows the official guidelines of the National Institute for Public Health and the Environment (RIVM) and the Netherlands Ministry of Foreign Affairs. The format of our events may be subject to change. Please check our website and social media platforms for updates. You can also sign up to our Educations & Events mailing list to be informed about COVID-19 updates.