HELF Lecture "Europol and INTERPOL and the Fight against Environmental Crime and Corruption"
12 - 12 October 2016
Starts at:

17:00h

Fee:

Free

Venue:

The Hague University of Applied Sciences

Organiser:

The Hague University of Applied Sciences, the Institute for Environmental Security, the Peace Palace Library and T.M.C. Asser Instituut

Address:

Johanna Westerdijkplein 75
2521 EN The Hague
Netherlands

Email:

Events-LAW@hhs.nl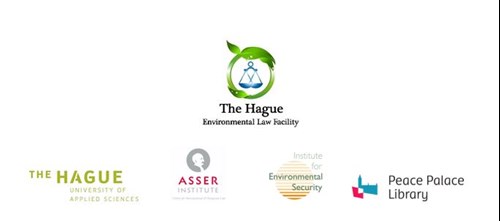 The Hague Environmental Law Facility (HELF) is a cooperation between several institutions in and around The Hague that deal with environmental policy and law. As part of this cooperation, the HELF Lecture Series forms a series of events on topical issues. The first event upcoming in the series is:

"Europol and INTERPOL and the Fight against Environmental Crime and Corruption"

We are delighted to announce that two speakers from Europol and INTERPOL will join us to address the issues of: (i) why environmental crimes deserve more attention; and (ii) how they are linked to financial and other crimes.

Environmental crimes in Europe - a threat which has emerged
Delivered by Werner Gowitzke, MSc (Seconded National Expert, Environmental Crime, Europol)

Corruption and environmental crime
Delivered by Nicki Mokhtari (Project Manager, Anti-Corruption and Financial Crimes - Environmental Security, INTERPOL)

After the introductions and debate, a reception is hosted.
Programme
17:00  Registration
17:30 – 19:30 Lectures & debate
19:30 Reception
Venue
The Hague University of Applied Sciences (OV3.37)   

>>Download report