[Webinar] The road to justice: Lessons for Ukraine from the USSR invasion of Afghanistan
22 - 22 June 2023
Starts at:

18:00h

Fee:

Free

Venue:

online - Zoom
This SCL lecture, organised in cooperation with the IHCL Platform, will bring together four expert speakers who will explore synergies in terms of transitional justice between the past and current Afghan context and the situation in Ukraine. By zooming in on the differences and similarities between these conflicts, the speakers will provide insights into the wider long-term implications for transitional justice in post-conflict states, including the role of international criminal law and human rights in ending cycles of violence.  
In February 1989, the USSR left Afghanistan following a ten-year invasion. Although an Action Plan for Peace, Reconciliation and Justice was drafted, in the quest for peace, justice for victims of the atrocities was never prioritised by authorities and the international community.
Thirty-three years later, on 24 February 2022, President Putin of Russia announced the commencement of a 'special military operation' in Ukraine. Even as the invasion continues, questions are arising as to how Ukraine will approach and implement transitional justice.
Why are there similarities in the conduct carried out by USSR and Russian forces in the invasions of Afghanistan and Ukraine respectively? What is the role of the Soviet legacy?
Although there are clear differences between the invasions, if history is to be instructive, there is much to be learnt from the response to the USSR invasion of Afghanistan which is of relevance both to the transitional justice process in Ukraine and the international rule of law.
This SCL lecture will bring together experts on the situations in Afghanistan and Ukraine to discuss what can be done on national and international levels to ensure past mistakes are not repeated and to achieve peace, justice and accountability for victims in Afghanistan, Ukraine and across the globe.
Speakers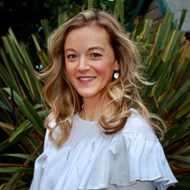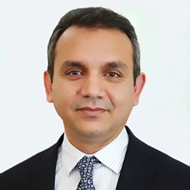 Read more 
The USSR invasion of Afghanistan in the late 1970s and the process towards justice and peace which followed the withdrawal of Soviet troops could provide important lessons for the implementation of transitional justice and respect for the international rule of law following the Russian invasion of Ukraine, conclude Asser Institute Associate Fellows Nader Nadery and Victoria Kerr in a new article in the Security and Human Rights Monitor. The Russian invasion of Ukraine should be seen as a pivotal moment for the international community to demonstrate a renewed commitment to sustainable peace and security, and that includes ensuring justice for the victims.