Artificial Intelligence & Blockchain for Good: Using Technology to Foster Trust
05 July 2018
Starts at:

15:00h

Fee:

Free

Venue:

T.M.C. Asser Instituut

Organiser:

T.M.C. Asser Instituut and the Centre for Artificial Intelligence and Robotics of the United Nations Interregional Crime and Justice Research Institute (UNICRI).

Address:

R.J. Schimmelpennincklaan 20-22
2517 JN The Hague
Netherlands
Artificial intelligence and blockchain technologies are two of the most promising, complex, and fast advancing current technological developments. 'Artificial intelligence' refers to computer systems that exhibit abilities to perform problem-solving, predictive analysis, and other cognitive tasks. In recent years, advanced machine-learning algorithms able to learn on their own on the basis of large data sets have raised legitimate concerns but also brought about novel opportunities to enhance decision-making processes, to inform policy choices, and to advance common goals. 'Blockchain' refers to decentralised cryptographic technologies notably used in the context of cryptocurrencies, and which offer new possibilities to record, verify, and act on information. Combined, these two technological developments could lead to unprecedented positive changes.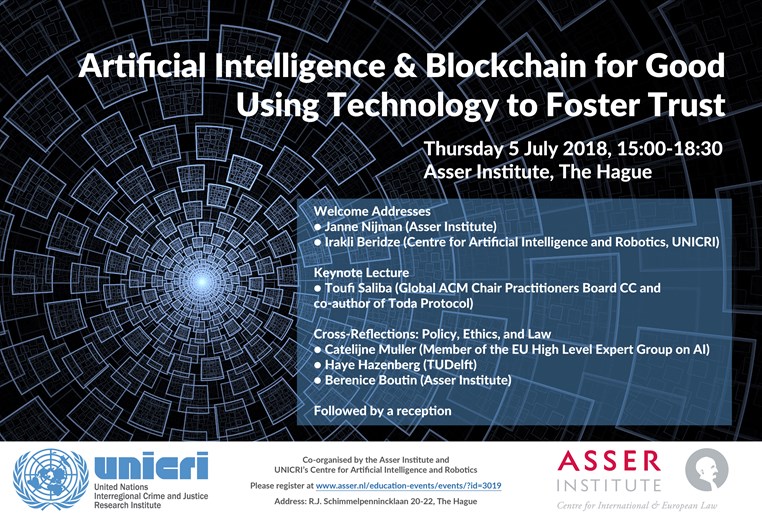 During this event, a panel of speakers from diverse backgrounds will discuss artificial intelligence and blockchain from the perspective of their potential to foster positive developments in the global society. In particular, the panelists will discuss how artificial intelligence and blockchain technologies can be harnessed in order to foster trust in the legal and political institutions and structures that govern our interconnected world, and to advance some of the social and economic development issues highlighted in the UN Sustainable Development Goals (SDGs).
This event is co-organised by the Asser Institute and the Centre for Artificial Intelligence and Robotics of the United Nations Interregional Crime and Justice Research Institute (UNICRI), followed by a reception sponsored by The Hague Convention Bureau (THCB).
Programme and Speakers
14:45 - 15:00               Arrival and registration
15:00 - 15:20               Opening and Welcome Addresses
Professor Janne Nijman (Academic Director, Asser Institute)
Irakli Beridze (Centre for Artificial Intelligence and Robotics, United Nations Interregional Crime and Justice Research Institute (UNICRI))
15:20 - 15:50               Keynote Lecture: Leveraging Autonomous Decentralised Governance: Convergence of AI and Blockchain for Good
Toufi Saliba (Global ACM Chair Practitioners Board CC and co-author of Toda Protocol)
15:50 - 16:30               Cross-Reflections: Policy, Ethics, and Law
Catelijne Muller (Member of the EU High Level Expert Group on AI): EU AI Strategy: Goals, Values, and Horizons
Dr Haye Hazenberg (Postdoctoral researcher, TUDelft): Responsible Innovation and Value-Sensitive Design
Dr Berenice Boutin (Researcher, Asser Institute): AI for International Law and International Law for AI
16:30 - 17:15               Panel Discussion and Q&A
moderated by Dr Geoff Gordon (Senior researcher, Asser Institute)
17:15 - 18:30               Networking Reception
sponsored by The Hague Convention Bureau (THCB)

For a PDF version of the event description and programme, please click here. 
Speakers Biographies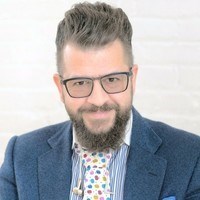 Toufi Saliba – Serial technopreneur with track record in algorithms, machine learning and cryptography dating back to 2001. In parallel to his crypto life, Toufi built & sold IP that ended up at Google, HP and his last AI start-up became an Intel company. Beyond being co-author of the TODA protocol, Toufi is also the Global Association of Computing Machinery (ACM) Chair Practitioners Board CC, an invited speaker at global events, such as WIC, UN, ITU, AI For Good Global Summit. He is a board member & advisor to several tech ventures, organizations such as FSR and F500 companies.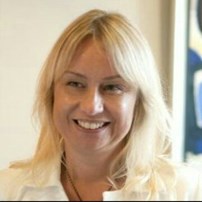 Catelijne Muller - Catelijne Muller is President of the Permanent Study Group on AI of the European Economic and Social Committee (EESC) and rapporteur of the EESC opinion "Artificial Intelligence and Society". The EESC has identified 12 societal impact domains of AI and gives a number of concrete recommendations to address these. Catelijne advocates a human-in-command approach to AI where humans remain in charge of if when and how AI is used in our daily lives. Catelijne is an EU policy advisor for the Dutch Trade Union Confederation for Professionals (VCP).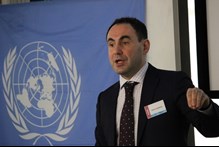 Irakli Beridze – Heading the Centre for Artificial Intelligence and Robotics of the United Nations Interregional Crime and Justice Research Institute's (UNICRI). Since 2014, initiated the first UN programme on AI and Robotics and organized number of AI related high-level events at the United Nations General Assembly, and other international forums, identifying solutions that AI can contribute to the achievement of the UN Sustainable Development Goals. He is a member of various of international task forces and working groups advising governments and international organizations on numerous issues related to international security, emerging technologies and global political trends. He previously managed global projects on mitigating the risks related to weapons of mass destruction and has over 18 years' experience in leading complex multilateral negotiations.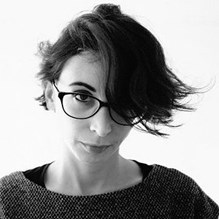 Berenice Boutin – Researcher at the Asser Institute since 2015, she conducts research on public international law, with specific interests in issues of international responsibility, military operations, counter-terrorism, human rights, and new technologies. She was recently awarded funding to conduct research on autonomous military technologies and state responsibility, and is involved in research projects on artificial intelligence and international law. Bérénice holds a PhD in international law from the University of Amsterdam (2015), and Masters in law from the University of Amsterdam (2010) and from the University Paris I Panthéon-Sorbonne (2008).