[CLEER lecture]: The autonomy of the EU legal order
04 February 2020
Starts at:

15:00h

Fee:

Free

Venue:

T.M.C. Asser Instituut

Organiser:

T.M.C. Asser Instituut, CLEER

Address:

R.J. Schimmelpennincklaan 20-22
2517 JN The Hague
Netherlands
The European Union (EU) cannot make a plausible claim to sovereignty under international law. However, what the EU can do and what it also does is: act as if it were sovereign and claim certain rights that are considered core elements of state sovereignty. The Court of Justice's conception of the EU legal order as autonomous provides the EU with a core element of state sovereignty and allows it to claim legal rights that otherwise only states can claim. This is one reason why the autonomy of the EU legal order remains a hot topic in scholarly debate. Other reasons are the problematic consequences of the Court's autonomy conception. The Court found that the Draft Agreement on the accession of the EU to the European Convention on Human Rights is incompatible with EU Law. By contrast, the Court held that CETA's Investment Court System is compatible with EU law. Based on these findings, the EU cannot submit itself to a regime of external human rights control, but it can very well participate in setting up an alternative quasi-judicial route with the specific purpose of protecting foreign investment.
In her lecture, Professor Christina Eckes argues that the Court's autonomy conception is best understood as a claim to jurisdictional sovereignty, which is legal conceptual and must necessarily be absolute. She further demonstrates how, through this lens, the Court's decisions, while resulting in a problematic outcome, should be seen as building coherently on the Court's previous case law.
Programme
15:00 - 16:00: Introduction and lecture
16:00 - 16:30: Q&A session
16:30 - Drinks
About the speaker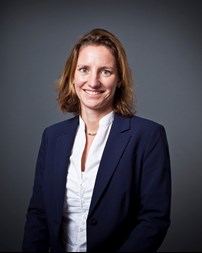 Christina Eckes is professor of European law at the University of Amsterdam and director of the Amsterdam Centre for European Law and Governance (ACELG).
Her research interests are integration and disintegration dynamics in EU law and the legal limits to European integration. This builds on her research on the internal constitutional consequences of the European Union's external actions, a comprehensive account of which was published as a monograph entitled EU Powers under External Pressure - How the EU's External Actions Alter its Internal Structures (Oxford University Press, 2019).

Previously, she published widely on EU restrictive measures (EU sanctions) and the constitutional considerations surrounding these measures, including a monograph entitled EU Counter-Terrorist Policies and Fundamental Rights - The Case of Individual Sanctions (Oxford University Press, 2009) which is the leading text on this topic. 
About CLEER (Centre for the Law of EU External Relations)
Since 2008, the Centre for the Law of EU External Relations (CLEER) aims at providing the tools to understand the multi-faced and intra-disciplinary reality of the law and policy of EU external action. CLEER is a unique repository of legal expertise bridging practitioners with academia, and merging practice with theory. As a network, CLEER is an academic platform for research coordination and cooperation between its members in view of joint events, joint publications, and funding opportunities. It links world-leading EU external relations experts from distinguished universities and institutions in the Netherlands and in Europe. Asser researcher Dr Eva Kassoti is the academic coordinator for CLEER on behalf of the Asser Institute. For more information about CLEER click here.