[Online training programme] Disarmament and non-proliferation of weapons of mass destruction
28 September - 02 October 2020
Starts at:

09:00h

Fee:

€995

Venue:

online

Organiser:

T.M.C. Asser Instituut & the Organisation for Prohibition of Chemical Weapons (OPCW)
Covid-19 update
Due to the coronavirus outbreak, the format of this course has been changed into an online programme for a reduced fee (33% discount). Participants who have already paid in full will be reimbursed the difference in price. For any questions, please contact educationtraining@asser.nl. 
The challenges posed to international security by nuclear, chemical, and biological weapons are as urgent today as they were during the Cold War. There is an increasing demand for professionals in the field of Weapons of Mass Destruction (WMD) to tackle the challenges of today's non-proliferation and disarmament agenda with a more integrated understanding of these issues. 
From 28 September – 2 October, T.M.C. Asser Instituut in The Hague will host the eleventh training programme on disarmament and non-proliferation of weapons of mass destruction, co-organised with the Organisation for the Prohibition of Chemical Weapons (OPCW). For the first time ever, the programme will be hosted in a virtual format.
During this intensive online training programme, participants should expect to receive a comprehensive overview of non-proliferation and disarmament efforts regarding WMD. They will learn from renowned experts and practitioners and engage in active discussions about relevant topics and debates. Participants will also be provided with opportunities to build their network and connect with experts in the field, as well as their fellow participants. T.M.C Asser Instituut and the OPCW are currently working hard to ensure an engaging, interactive, and informative online event. Stay tuned for more information.
Background
Weapons of Mass Destruction have recently re-entered the international political stage. After many years in which there was relatively little attention for these weapons and the agreements dealing with them, chemical weapons were used in Syria, Malaysia and the United Kingdom, and nuclear weapons returned in political rhetoric and arms races as if the Cold War has never ended. Due to increasing international tensions, arms control, non-proliferation and disarmament initiatives are under pressure. How should we understand and deal with these new dynamics?
The annual training programme on disarmament and non-proliferation of weapons of mass destruction offers in-depth knowledge on this topic.
Key topics: Chemical weapons, nuclear weapons, biological weapons; arms control, non-proliferation and disarmament agreements; export controls and verification mechanisms; international law and diplomacy; geopolitical developments. 
Target group: The training programme is designed for early- to mid-career professionals working for governments, for example, national export control bodies, national authorities for the implementation of WMD-related treaties and agreements and national nuclear agencies. Individuals working for non-governmental organisations, think tanks addressing WMD issues and research centres in related disciplines are also invited to apply. Newly arrived diplomats in The Hague are especially encouraged to sign up for the training programme. 
Course aim: The WMD training programme offers participants the chance to discuss various aspects of the issue with renowned experts in an interactive and multi-disciplinary way. Participants will leave the programme with a greater understanding of disarmament and non-proliferation efforts and the international legal challenges faced by practitioners in the field.
Participants will gain:
In-depth knowledge of the diplomatic, legal and technical aspects of disarmament and non-proliferation;

Insight into the work of key professionals in the area of WMD, seasoned with their personal experiences; and

Unique networking opportunities with speakers and participants from diverse backgrounds.
Scholarships
The Netherlands Ministry of Foreign Affairs and The Organisation for the Prohibition of Chemical Weapons, with funding support from the European Union have offered full competitive scholarships. The scholarships cover the full tuition fee of the programme. 
OPCW offers civil society scholarships
The Organisation for the Prohibition of Chemical Weapons, with funding support from the European Union, offers several competitive scholarships for civil society representatives. Candidates must be currently employed at a non-governmental organisation, a think-tank, a research or academic institution, or an independent public institution and working on issues related to the goals of the Chemical Weapons Convention.
Applications for this scholarship have closed. We no longer accept submissions.
Fully-funded scholarships by the MFA
The Netherlands Ministry of Foreign Affairs (MFA) has generously agreed to fund five additional scholarships to candidates working in the field of (or related to) WMD who are nationals of and working in one of the countries mentioned in the list of Low/Lower-Middle Income Economies of the World Bank. This scholarship covers the full tuition fee.  
Find more information on eligibility requirements here. To apply for the MFA scholarship click here. 
Confirmed speakers
Our 2020 programme will include the following speakers: 
Deepti Choubey, 

Head, Public Affairs & OPCW Spokesperson, OPCW

Dr Frederik Voûte

, Asser Institute

Sico van der Meer, 

Research Fellow, Netherlands Institute of International Relations 'Clingendael'

Ionut Suseanu, 

Senior Legal Officer, International Atomic Energy Agency

Jenny Nielsen, 

Public Information Officer, Comprehensive Nuclear-Test-Ban Treaty Organisation

Dr Oliver Meier, 

Senior Researcher, Institute for Peace Research and Security Policy, University of Hamburg

Marcel Schouwenburg, 

Senior Lecturer Radiation Protection, Technical University Delft

Daniel Feakes, 

Chief, Implementation Support Unit (ISU) of the BWC, United Nations Office for Disarmament Affairs

Peter Hotchkiss , 

Senior Science Policy Officer, OPCW

Dr Ian Stewart, 

Senior Researcher, King's College London

Valerie Snow, 

Senior Political Affairs Officer, OPCW

Gareth Williams, 

Head, Safety and Analytical Chemistry Cell, OPCW

Joseph Ballard, 

Senior Policy Officer, OPCW

Santiago Oñate

, Head, Investigation and Identification Team, OPCW

Prof. Dr Remco Breuker, 

Leiden University

Dr Aniseh Bassiri Tabrizi, 

Senior Research Fellow, Royal United Services Institute

Ingeborg Denissen, 

Head Non-Proliferation & Disarmament, Netherlands Ministry of Foreign Affairs
Download this year's preliminary programme here. 
Registration and questions
To register for the training programme, please click here or on the red register button above to fill out the form. Please read the registration terms and conditions carefully before registration. For inquiries on registration and the programme, please contact educationtraining@asser.nl.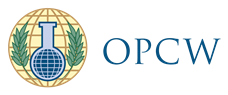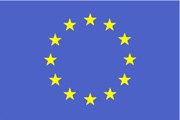 Watch the 2019 video: Disarmament and non-proliferation of weapons of mass destruction