The Legal Roles of Cities in a (De)Globalising World - keynote speech by Yishai Blank
13 March 2019
Starts at:

15:30h

Fee:

Free

Venue:

T.M.C. Asser Instituut

Organiser:

T.M.C. Asser Instituut

Address:

R.J. Schimmelpennincklaan 20-22
2517 JN The Hague
Netherlands
The Asser Institute is proud to announce that Professor Yishai Blank, a pioneer in the research of cities and international law, will be the keynote speaker for the opening of the research conference Cities and international law in the Urban Age on 13 March 2019. 
We live in an age in which urbanisation, globalisation and decentralisation are reshaping our local, national and international communities, and the way we govern them. Global governance mechanisms and international legal norms affect cities, and in turn, cities have become relevant actors in international law and global governance.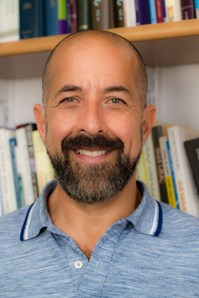 More than ten years ago, Professor Yishai Blank was one of the first to publish articles on the role of cities in international law. In publications such as 'The City and the World', 'Localism in the New Global Legal Order' and later 'Federalism, Subsidiarity, and the Role of Local Governments in an Age of Global Multilevel Governance', Professor Blank explores the growing 'global-urban' link and how it may influence international law and international order.
Stepping out of the shadow of the state
Professor Blank convincingly established that local authorities are stepping out of the shadow of the state and gaining a more autonomous subjectivity in increasingly decentralized international processes. Local governments are becoming bearers of international rights, duties, and powers as well as important objects of international and transnational regulation. Even more, localities are increasingly enforcing international norms and standards in their own capacity or through their global intercity networks.
He also pointed out that the rise of cities in international processes brings a set of new problems. Through the processes of 'glocal' interaction, cities become more autonomous. However, cities then find themselves competing with other cities within a borderless global economy. A global economy that rewards profitability, privatization and deregulation but chastises local political processes that defend other values, such as the protection of public goods.
The keynote lecture given by Professor Yishai Blank will touch on these topics as well as many others. Register now to join this free event.
More about the Cities and international law in the Urban Age conference
The Cities and international law in the Urban Age conference (14-15 March) will bring together a very diverse group of internationally renowned researchers working on the changing relationship between cities, international law and governance. For more information on the conference click here.
About the speaker
Yishai Blank is Professor of Law and the Head of the Ph.D. Program at Tel Aviv University Faculty of Law, where he also served as the Vice Dean for Academic Affairs. His teaching and research focus on local government law, administrative law, global cities, urban theory and policy, religion and secularism, sexuality, and legal theory. Professor Blank is a graduate of Tel Aviv University (LL.B. and B.A. in philosophy, both magna cum laude), and of Harvard Law School (LL.M. and S.J.D.).
Partners