[Spring academy] Human rights and the environment: EU's corporate sustainability due diligence revolution
08 - 12 April 2024
Starts at:

09:00h

Venue:

T.M.C. Asser Instituut

Address:

R.J. Schimmelpennincklaan 20-22
2517 JN The Hague
Netherlands
Develop a comprehensive understanding of the corporate sustainability due diligence process and its implementation in various European states at our upcoming spring academy. Register your interest now.
A front-runner academy on sustainability due diligence
Since 2019, the Asser Institute offers a week-long academy on the theory and practice of sustainability due diligence as master key to responsible business conduct. The academy features expert lectures from academics in the field and practical sessions led by experienced practitioners from both the private and public sectors. Over the past five editions we have trained more than 100 participants, who have contributed in the public and private sector to the implementation of the sustainability due diligence revolution.
Mandatory due diligence legislation on the rise in Europe
In recent years, a wave of mandatory due diligence legislation has swept Europe, kicked off by France's Duty of Vigilance Law in 2017. Several European countries, including Europe's biggest economy Germany, have now enacted their own mandatory due diligence legislation, while the European Union is in the process of adopting an overarching Directive on corporate sustainability due diligence.
A growing number of actors, whether companies subject to these obligations, civil society organisations, or public entities need to understand the requirements of sustainability due diligence and the administrative and judicial processes used to regulate its implementations.
A dynamic and evolving programme
Our programme is updated each year to ensure a solid understanding of the most relevant developments around corporate sustainability due diligence from the perspective of all the actors involved. Register your interest to receive a notification when the full programme is released and registration opens.
Watch the course video:

Coordinator
Antoine Duval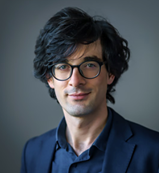 The Spring Academy is coordinated by Dr Antoine Duval, a senior researcher at the Asser Institute, and the coordinator for the research strand on transnational public interests: constituting public interest beyond and below the state. He is also the founder and editor-in-chief of the ASSER International Sports Law Blog, founder and editor of the Yearbook of International Sports Arbitration, and a member of the editorial board of the International Sports Law Journal and International Sports Law book Series of Asser Press.