[Online Workshop] Movies that Matter & the Asser Institute present: the Global Justice Cinema Workshop
22 - 23 April 2021
Starts at:

09:45h

Fee:

Regular fee: €125, Student fee: €75

Venue:

Online

Organiser:

T.M.C. Asser Instituut

Registration is open for our online workshop on documentary film and global justice, an inspiring annual event co-organised by T.M.C. Asser Instituut, VU Amsterdam & the Movies that Matter Festival. The workshop will take place on 22-23 April 2021. Sign up here to save your online seat.
Documentary film is a very powerful medium in the field of global justice. It can document human rights violations, uncover abuses of power, communicate a strong message of solidarity and call for action. Documentary filmmaking, however, is never just a 'neutral' registration of reality.
The Global Justice Cinema workshop challenges participant to critically watch, assess and discuss what these films communicate and how this is achieved. You will do this in a truly unique setting. For this workshop, the Asser Institute and VU Amsterdam annually join forces with human rights film festival Movies that Matter.
The workshop offers the best of both worlds: you will get great lectures in film and international justice by professors at the Asser Institute and VU. And you get to see the latest international rights films, plus the chance to meet filmmakers and activists at the online Movies that Matter Festival.
The workshop is connected to the Camera Justitia programme on law and justice at the Movies that Matter Festival.
The entire program (including film screenings) takes place online.  
For whom?
No specific background in film and/or international justice is required. We welcome professionals and students in the areas of e.g. film, international law, human rights, communication, media, art, and international politics.
In the workshop, we will watch and discuss two remarkable films from the Camera Justitia selection: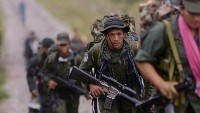 Colombia in My Arms (Jenni Kivisto, Jussi Rastas) is a visually strong documentary about Colombia after the peace agreement between the government and the FARC guerrillas. Will the fragile peace deal survive the distrust and rancour built up by decades of war? Colombia in My Arms tells the story from different perspectives: guerrillas in the woods, preparing to hand in their weapons and trying to accept that their fight will be a political one from now on, the 'old money' elites, who shudder at the thought of FARC gaining power, the political establishment, cynically exploiting tensions in society for their own political gain. And finally, the workers on the cocoa fields who sum up the situation: 'The chaos starts at the top, not at the bottom'.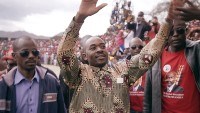 President (Camilla Nielsson) is a riveting account of the Zimbabwean 2018 presidential elections from inside the campaign of opposition candidate Nelson Chamisa – and its unbelievable aftermath. Zimbabwe is at a crossroads when charismatic Chamisa challenges ruling party ZANU-PF. But will the elections be fair? When the ballots are cast on election night, it turns out the real battle has just begun. A fly-on-the-wall account of Chamisa's campaign, combined with hair-raising battleground reporting and a legal thriller about the fight for the soul of democracy.
Download the provisional programme
After the successful completion of this workshop, you will receive a professional certificate from the T.M.C. Asser Instituut.
Preliminary list of speakers
Sofia Stolk (Researcher at T.M.C. Asser Instituut/coordinator Camera Justitia at Movies that Matter)
Wouter Werner (professor international law at the Vrije Universiteit)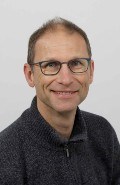 Wouter Werner is professor international law at the Vrije Universiteit, Amsterdam and extraordinary professor at the University of Curacao.   In recent years, Wouter Werner has published on the intersection of film and law, including studies of advocacy documentary film, trauma and documentary film and outreach videos by courts and tribunals. In 2017, he was member of the jury of the Camera Justitia Award of the Movies that Matter festival. In 2021, his monograph on "Repetition and International Law" will be published by Cambridge University Press.
Julie Nederkoorn (Coordinator Activist programme at Movies that matter)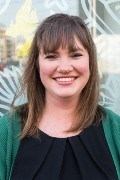 Julie Nederkoorn started working for the Movies that Matter Foundation in 2015. She currently programmes and coordinates the Activist programme, which is one of the main competition programmes at the Movies that Matter Festival. It is organised in cooperation with Amnesty International and presents documentaries about human rights defenders, who are invited to the festival. Besides this, she also works for the International Support programme at Movies that Matter, which promotes and supports screenings of human rights film worldwide. We offer grants, advice and training to human rights film festival organisers. Julie also runs the secretariat of the Human Rights Film Network, a partnership of more than 40 human rights film festivals worldwide. Prior to working for Movies that Matter she was partnership coordinator at MasterPeace, an international campaign that stimulates doing somethings for peace worldwide. She obtained a BSc in Cultural Anthropology and Development studies at Radboud University Nijmegen and a MA degree in Conflict Studies & Human Rights at Utrecht University.
Francesco Ragazzi (Filmmaker and Assistant Professor in International Relations at Leiden University)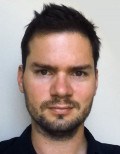 Dr. Francesco Ragazzi is associate professor in International Relations at Leiden University (Netherlands) and associated scholar at the Centre d'Etude sur les Conflits, Liberté et Sécurité (France). He holds a PhD from Northwestern University and Science Po Paris, as well as a masters in film from Nerthelands Film Academy. His research interests include diaspora politics, counter-radicalisation, counter-terrorism, surveillance. His current research project, funded by an ERC consolidator grant, explores the security uses of computer vision in areas such as biometric surveillance, social media content moderation or border control. His work has been published in peer-reviewed journals such as International Political Sociology, Security Dialogue, Political Geography, Journal of International Relations and Development, Journal of Ethnic and Migration Studies and Cultures & Conflits and has featured in various edited volumes. He serves on the editorial board of the journals International Political Sociology, Citizenship Studies and Cultures & Conflits.
Camilla Nielsson (Director of the film President)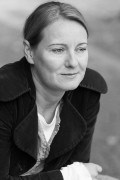 Camilla Nielsson was a Fulbright Scholar at Tisch School of the Arts, New York University (NYU), and in the Dept. of Anthropology (NYU), where she studied documentary filmmaking and visual anthropology from 1997-2000. She has directed the documentary short trilogy Good Morning Afghanistan (2003), Durga (2004), and The Children of Darfur (2005), about children's rights, and Mumbai Disconnected (2009), in the Cities on Speed series. Since 2007, she has collaborated with Israeli video artist Yael Bartana on the trilogy We Will Be Strong in Our Weakness (Berlinale 2011, Venice Biennale 2011), and Demonstrators (2011), for the exhibition Re:Constructed Landscapes (Danish National Gallery / SMK). She was the artistic advisor for Yael Bartana's What if Women Ruled the World opening at Manchester International Festival in July 2017, and Aarhus Kulturby in November 2017. Camilla Nielsson's first feature documentary Democrats (2014), has screened at more than 80 film festivals, and won 20 awards and nominations, including Best Documentary at Tribeca Film Festival 2015, and Best Documentary at Nordic Panorama 2015. Her new feature documentary President, world premiered at the Sundance Film Festival 2021, where it won the World Cinema Documentary Special jury Award for Vérité Filmmaking.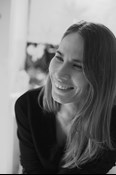 Jenni Kivistö is a Finnish documentary film director who has lived and studied in Colombia for 7 years. Currently she's completing her Documentary Film Master programme in Aalto University (Finland). Her short film Äiti (Mother, 2017) was awarded the Silver Mikeldi at ZINEBI and has been screened at major festivals like Clermont-Ferrand and Cairo International Film Festival. Her first feature-length documentary, Land Within (2016), had its world premiere at DOK Leipzig in 2016 in the Next Masters competition.
Jussi Rastas is a Finnish documentary film director and cinematographer who has lived 4 years in S
outh America; in Colombia, Peru and Chile. Jussi has graduated as a Master in Digital Media (University of Jyväskylä, Finland) and studied cinematography in Spain (ESCAC).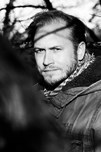 In recent years, Jussi has directed a documentary short film series about racism and discrimination and worked as an audiovisual delegate for the Red Cross in conflict and disaster zones in Ukraine, Syria and Africa. Colombia in My Arms is his feature film debut.
Sign up now to save your (online) seat!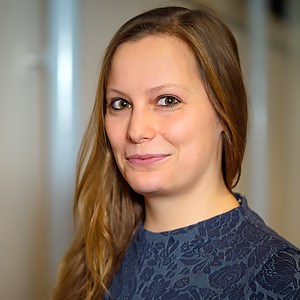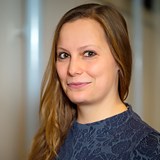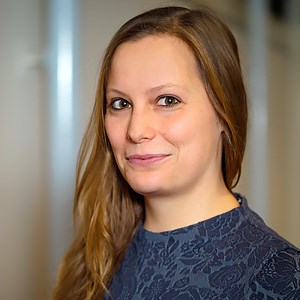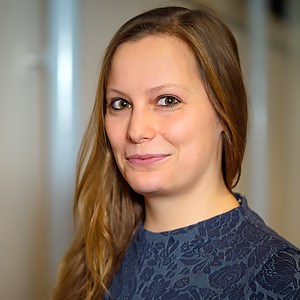 Project leader
Dr Sofia Stolk is a researcher in the research strand Dispute Settlement and Adjudication at the T.M.C. Asser Instituut, which explores new, alternative and interdisciplinary methods for analysing fundamental changes in international institutions and in international law.