COVID-19 and the NNHRR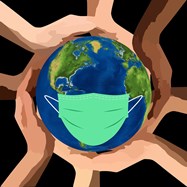 The Network would like to express its support and solidarity with all members and those in your communities during this challenging period. More than ever, it is crucial to bear in mind the implications that coronavirus and its ramifications has for human rights.

Over the past months, many of our members have been engaging with the human rights challenges posed by COVID-19. NNHRR Steering Committee member Prof Brigit Toebes has authored a blog post on 'COVID-19 outbreak is a matter of international law and human rights' as part of the Global Health Law Groningen blog series on the pandemic. Other posts include:
We will continue listing useful posts regarding human rights and coronavirus authored by our members in this space. If you are a NNHRR member and would like your contribution to be featured here, please email the NNHRR Secretariat at NNHRR@asser.nl.
​​NNHRR Blog HUMAN RIGHTS HERE launched!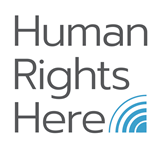 On the occasion of this year's Human Rights Day, the Netherlands Network for Human Rights Research (NNHRR) launched HUMAN RIGHTS HERE (HRH), its new blog on human rights research and practice!
HUMAN RIGHTS HERE aims to forge a closer connection between human rights research and rights in practice, by facilitating exchange between scholars and other stakeholders, such as practitioners, government and international organisation officials, civil society and non-governmental organisations, national human rights institutions, independent administrative authorities, students and the media.
Submissions are invited from scholars and practitioners both inside and outside of the Netherlands. Members of the NNHRR and early career scholars are especially welcomed to submit blog content.
We will accept contributions on human rights that involve the outcomes of recent research, but also those that analyse administrative, political and legislative developments, recent academic events and case-law. The blog post should demonstrate societal relevance. You may send you contribution and/or questions to HumanRightsHere@asser.nl
Max van der Stoel Human Rights Award 2019 presented to Julie Fraser (Utrecht University) and Peggy ter Vrugt (Maastricht University)
On the occasion of UN Human Rights Day, the Max van der Stoel Human Rights Award has been presented today at Tilburg University. Julie Fraser of Utrecht University received the award for best dissertation in the field of human rights research and Peggy ter Vrugt of Maastricht University won the prize for best Master thesis in that area. For more information, please click  here.