The second Doctoral Research Forum of the NNHRR
Published 11 November 2022
By Melanie Schneider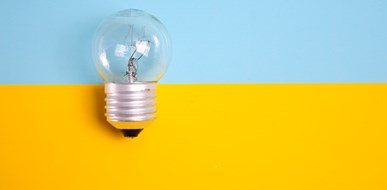 This post was originally published on the Human Rights Here blog on 9 November 2023 and can be found here.
 The NNHRR held its second Doctoral Research Forum on October 14 at the University of Groningen, which hosted the event in cooperation with the Asser Institute and Open Universiteit. The Forum offered a constructive and safe space for PhD members to share their research with one other while receiving valuable feedback and guidance from senior members of the NNHRR.
The NNHRR Doctoral Research Forum is a bottom-up initiative developed by the Network's PhD members which provides a collaborative setting that facilitates peer-to-peer exchange as well as mentorship between junior and senior members. This year, submissions were accepted from fifteen PhD members of eight member universities of the NNHRR working at various stages of their doctoral project. The PhD Forum was convened by PhD members Kilian Roithmaier (University of Groningen) and Noor Swart (University of Groningen). On the importance of the event, Kilian Roithmaier (University of Groningen) noted that "post-COVID we should not underrate the importance of actually getting together in a group of fellow PhDs to exchange our experiences, struggles, and advices with one another. Events like this make possible such exchanges which are very much needed during our long, and sometimes lonely, projects". He further stressed that the Forum was particularly "helpful […] for PhD candidates in early stages of their project when it is usually harder to have something substantive to present and to receive feedback for." Noor Swart (University of Groningen) further noted that fora like the Doctoral Research Forum are "a great way to meet peers and to address and discuss the challenges [PhD candidates] face in [their] research."
Exchange of ideas
The Forum included presentations on a wide array of topics. Participants were able to outline their research project or present an article or chapter they were working on. In his opening message, Dr Antenor Hallo de Wolf, member of the Steering Committee of the NNHRR, stressed how the NNHRR supports and facilitates the exchange of ideas through fora, trainings and the possibilities to connect with PhD and senior members alike. This was followed by a presentation on how to increase one's scholarly impact through blogposts, by Dr León Castellanos-Jankiewicz, the NNHRR Academic Coordinator. The presentation provided deeper insight into the role blogposts can play in claiming an idea and reaching a wider audience. Dr León Castellanos-Jankiewicz also touched upon the procedure of pitching and publishing a blogpost, which the participants, many of which unfamiliar with the procedure, greatly benefitted from.
Panels and presentations
The first panel, on 'Regional Human Rights Issues', moderated by Noor Swart (University of Groningen),  kicked off the Forum with a discussion on how the India Supreme Court operates in public interest litigation cases, of which it receives over 25,000 a year (Anmol Gulecha, Tilburg University). The presentation focused specifically on the methodology used to select cases, relying on Abram Chayes' work. This was followed by a presentation on health data governance in China (Lujia Sun, Erasmus University Rotterdam), proposing the respect for access to health care could safeguard against the misuse of health data under the new Chinese regulatory mechanisms for health data management. Next, the legal regulation of evictions of "informal" refugee camps of Calais was dicussed (Isabella Leroy, Vrije Universiteit Amsterdam), with the presentation concluding that such legal regulation of individuals is not managed through categorisation, but rather through the regulation of space. The panel was closed by a presentation on how hate speech on social media platforms challenges EU fundamental rights protection, particularly through discrepancies in national legal frameworks across the EU (Stevi Kitsou, Maastricht University). Prof. Marcel Brus (University of Groningen) provided valuable feedback to members about the importance of their research.
Next, the panel on 'Business & Economics and Human Rights', moderated by Kilian Roithmaier (University of Groningen), considered the corporate responsibility to respect freshwater (Candice Foot, Erasmus University Rotterdam), with the presentation outlining the existing normative frameworks governing this responsibility. These normative frameworks were identified to be found within environmental law and the fields of business and human rights and the human right to water. This was followed by a discussion on whether corporate social responsibility (CSR) is window dressing (Sarah Vandenbroucke, Leiden University), and what the role of private grievance processes for victims of transnational business-related human rights abuses are (Gustavo Becker, University of Amsterdam/Max Planck Institute Luxembourg/University of Luxembourg). The panel also addressed the issue of risk management and gun control laws in the Netherlands from a historical perspective (Johri Maat, Radboud University Nijmegen), anonymity and authenticity on online platforms (Yelyzaveta Markova, Radboud University Nijmegen), and lastly, the re-imagining of international investment law around participatory mechanisms, focusing specifically on the Gabriel Resources v Romania case  (Stephanie Triefus, Erasmus University Rotterdam). This presentation concluded that there exists a disconnect between human rights and international investment law, which has implications for local communities' participation in issues of public concern. Dr Lottie Lane (University of Groningen) acted as commentator, and shared useful insights and ideas from the standpoint of business and human rights.
The afternoon saw a panel on 'Procedural Questions & Current Challenges', with Prof. Michel Vols (University of Groningen) acting as discussant, and Dr León Castellanos-Jankiewicz (Asser Institute and NNHRR Academic Coordinator) as moderator. The panel considered the impact of states' arguments on the established case law of the European Court of Human Rights, examined through the systematic content analysis methodology (Mónica Ávila Currás, Vrije Universiteit Amsterdam), and how states' strategic litigation in collective expulsion cases operates at the European Court of Human Rights (Jessica Klüger, Vrije Universiteit Amsterdam). Presenters also broached the balancing of clashing fundamental rights in both the Netherlands, focusing specifically on the right to freedom of peaceful assembly (Noor Swart, University of Groningen), and in the Netherlands and in Belgium, focusing specifically on emergency situations (Jorrit Westerhof, University of Groningen). Both presenters highlighted the difficulty of creating a normative framework balancing the clashing of fundamental rights. The panel then addressed the use of electoral-assistive devices through the lens of the UN Convention on the Rights of Persons with Disabilities (Adriana Caballero-Pérez, Maastricht University), and concluded that accessibility to voting is a precondition for the effective enjoyment of the right to vote, which, so in Spain and the UK, is dependent on national implementation of the right to vote and the states' disability inclusive practices. The panel was closed with a presentation on whether the 20th century rights are fit for the 21st century pandemics and climate change, examined through lessons learned from access to HIV medicines in the global South (David Patterson, University of Groningen).
In her reflection on the Forum, Candice Foot (Erasmus University Rotterdam) noted that "the 2022 NNHRR Doctoral Research Forum was an exceptional meeting of passionate human rights researchers. The diversity of presentations given at the event demonstrated that threats to human rights are pervasive throughout society. From India, to China, South Africa, the Netherlands and France, these threats are global in scope. They also permeate innumerable legal and social issues, from business and human rights, to investment law, to health data and online hate speech regulation, as well as gun control laws. The presentations made it clear how current legal frameworks fail to protect and uphold these fundamental human rights, but more importantly, how different legal and normative frameworks can be harnessed to improve their realisation. It was a day filled with innovative thinking and boundless passion."
Broadening horizons and socialising
Dr Charlotte Baarda, policy advisor at the Netherlands Institute for Human Rights (College voor de Rechten van de Mens), rounded off the Forum with a presentation that provided insight into the workings of the College and spoke about careers in human rights outside of academia.
The participants then unwound after an exciting day with informal drinks and a game of pétanque. Participants reflected on the important role that the Network plays in facilitating the exchange of ideas and connections across the Network's member institutions for PhD candidates during such an isolating time. We hope to continue to offer this great event in a face-to-face setting to further strengthen cooperation and interaction in the field of human rights research.
For the full programme of the second Doctoral Research Forum of the NNHRR, click here.