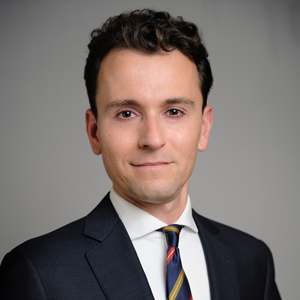 Dr León Castellanos-Jankiewicz
Senior researcher

Department:

Researchers

Research strand:

In the public interest: accountability of the state and the prosecution of crimes

Main fields of interest:

Business and Human Rights

International Arms Control Law

International Human Rights Law

International Legal Theory

Public International Law
Profile
León Castellanos-Jankiewicz is Senior Researcher in International Law at the Asser Institute, and supervisor of the International Law Clinic on Access to Justice for Gun Violence at the University of Amsterdam Faculty of Law. His work focuses on the human rights implications of irresponsible arms trade.
Castellanos-Jankiewicz leads the project on 'Enabling Civil Society Efforts to Address the Misuse, Diversion and Abuse of Arms Exports in Latin America' within the Asser Institute, which was awarded a grant by the U.S. State Department (2023-2025).
He lectures regularly in universities across Europe in English, Spanish and French. Overtime, he has written for print and online publications including El País, NRC and Just Security. He is a listed expert in the Forum on the Arms Trade and sits on the Advisory Committee of Global Action on Gun Violence.
Previously, he was Max Weber Postdoctoral Fellow at the European University Institute. He has held visiting positions at the University of Giessen (2023), the University of Cambridge (2017) and Harvard Law School (2015-16). He holds a PhD in International Law from the Geneva Graduate Institute.
Book
Symposia
Articles and book chapters
Academic blog posts
Opinion
Media (selected)
Twitter: @Leoncastjan
Updated on November 1, 2023.
Related news