[Invitation] Max van der Stoel Human Rights Award 2021 online ceremony
Published 18 November 2021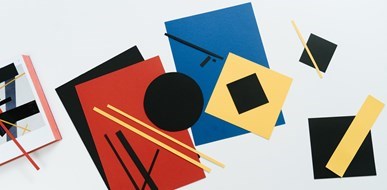 The Max van der Stoel Human Rights Award 2021, organised by the Netherlands Network for Human Rights Research (NNHRR) and Tilburg Law School, will be presented on 10 December 2021.
Background 
This event is organized every two years dedicated to International Human Rights Day (10 December). The award is given to the best PhD and the best Master-thesis or article in the field of human rights. The award is named after Max van der Stoel who served as OSCE High Commissioner on National Minorites and was professor of International and European Law at Tilburg University.
The award ceremony would have been taking place at Tilburg University, but due to the recently announced new corona measures, it has been decided to host the Max van der Stoel Human Rights Award ceremony in an online format. 
We would therefore like to invite you to join the online ceremony on Friday, 10 December 2021 from 13:00 to 14:00 CET. To register please fill out the form below.

Programme 
We have the honour to welcome Her Excellency Dr. Bahia Tahzib-Lie, Human Rights Ambassador to the Kingdom of the Netherlands. She will present the keynote entitled: 
Education lasts a lifetime: let's give human rights a greater place in the classroom.
Dr Bahia Tahzib-Lie currently serves as the Dutch Human Rights Ambassador. In this capacity she promotes human rights around the world on behalf of the Kingdom of the Netherlands. She carries out bilateral missions and attends multilateral meetings. She also works to boost dialogue with society on human rights in the Netherlands and abroad. She studied Law at Utrecht University School of Law (1984―1988) and the University of Michigan Law School (1988―1989). She is the author and editor of several publications on human rights.
After the keynote by Dr Bahia Tahzib-Lie, the award winners, which have been selected by the members of the jury, will be announced. This year's members of the jury are:
Dr Koen Lemmers, Professor at Human Rights Law at KU Leuven (presiding)
Dr Jos Dute, Professor of Health Law at Radboud University, Nijmegen
Dr Liesbeth Lijnzaad, Professor of Practice of International Law at Maastricht University and Judge at the International Tribunal for the Law of the Sea, Hamburg
Dr Eva Rieter, Assistant professor of International and European Law at Radboud University, Nijmegen


Registration
Registration for the online ceremony is possible by filling in this registration form before Wednesday, 8 December at 12:00 noon:
https://spotler.tilburguniversity.edu/ct/m17/k1/St7VsdEFkkZpZbkixUMeKdxLG-4cnZhvDOSgGYhmRNWbtroTq7npBtcgIkf80UOD/YXPg2mhiBAw3quW
We look forward to welcoming you to the Max van der Stoel Human Rights Award 2021 online ceremony! Should there be any questions, do not hesitate to contact us at NNHRR@asser.nl.