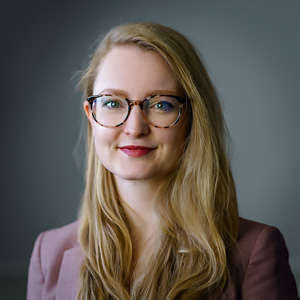 Dr Misha Plagis LL.M.
Researcher

Department:

Research Department

Main fields of interest:

Human Rights

Law and Society Studies

Public International Law
Profile
Misha Plagis is a postdoctoral researcher with the Advancing Public Interests in International and European Law research strand at the Asser Institute. Her research focusses on human rights law in Africa, regional and continental dispute resolution mechanisms, and African international law in general.
Research interests
Misha's most recent works focus on the history of the African Charter on Human and Peoples' Rights, the work of the African Court on Human and Peoples' Rights, and the interpretations of international law by domestic courts in Africa. Some of her current projects include resistance to human rights adjudication in Africa, and the inclusion of environmental rights and the right to development in the African human rights system.
Background
Before joining Asser, Misha obtained her Ph.D. (summa cum laude) from Freie Universität Berlin (2018), as part of the Human Rights Under Pressure interdisciplinary research training group. In recent years, she has also been a visiting scholar at the Danish National Research Foundation's Centre for Excellence for International Courts (iCourts) at the University of Copenhagen (2019), the Centre for Law and Society at the University of Cape Town (2019), and the Max Planck Institute Luxembourg for International, European and Regulatory Procedural Law (2018). Misha also holds an LL.M. in Globalisation and Law with a focus on human rights, from Maastricht University (2012). Prior to academia, Misha worked with a number of NGOs in India, South Africa, and the UK. She is also part of the Doing Business Right Blog team, and is currently the Associate Editor of The ACtHPR Monitor blog, which provides news, comment, and debate on the African Court on Human and Peoples' Rights.
Twitter: @MPlagis
Selected Peer-Reviewed Publications
Selected Blog Posts
Policy Papers
Media