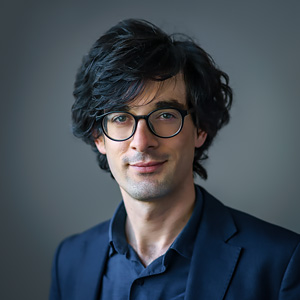 Dr Antoine Duval LL.M.
Senior researcher

Department:

Researchers

Research strand:

Transnational public interests: constituting public interest beyond and below the state

Main fields of interest:

European Law

European Private International law

International Commercial Arbitration

International Legal Theory

International Sports Law

Law and Society Studies

Law of the European Union

Sports Arbitration (CAS)

Transnational Legal Relations
Profile
Antoine coordinates the research strand on advancing public interests in international and European law. He is a Senior Researcher at the Asser Instituut since February 2014 and defended his PhD at the European University Institute in Florence in September 2015. His thesis dealt with the legal interaction between the Lex Sportiva (the private regulations governing international sports) and EU Law. He is the founder and editor-in-chief of the ASSER International Sports Law Blog, founder and editor of the Yearbook of International Sports Arbitration, and a member of the editorial board of the International Sports Law Journal and International Sports Law book Series of Asser Press. His research focuses on the role of private actors in transnational law, using the lex sportiva as his main case study.

Antoine has a transnational background, he has lived and studied in Germany, France, and Canada. After having interned at the European Commission in Brussels, he moved to Italy during four years for his PhD research. Antoine holds both a Master in Law and Political Science from Paris 1 Panthéon-Sorbonne, a Master in Law from the University of Cologne and a Master in Law from the EUI. Antoine is able to work in French, English and German and understands both Spanish and Italian. He is an avid Football and Badminton player, a fond reader, an amateur photograph and a tireless traveller.
Related news