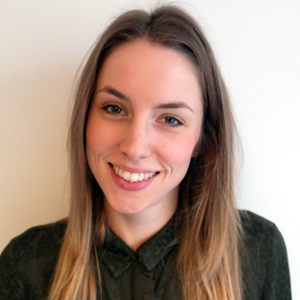 Dr Daniela Heerdt
Researcher

Department:

Researchers

Research strand:

Transnational public interests: constituting public interest beyond and below the state

Main fields of interest:

International Human Rights Law

International Sports Law

Public International Law
Profile
Dr. Daniela Heerdt is a researcher in the field of sport and human rights. She has a background in public international law and human rights law and defended her PhD project entitled "Blurred Lines of Responsibility and Accountability – Human Rights Abuses at Mega-Sporting Events" in April 2021 at Tilburg University. The focus of the project was the question of how to establish legal responsibility for human rights harms that occur in the context of these events, including violations of rights of specific groups like children or migrant workers.
Daniela also works as independent consultant in the field of sport and human rights for the Centre for Sport and Human Rights, or the European Parliament among other clients from the sports ecosystem. This included working with different stakeholders in the sport and human rights field, such as sport governing bodies, governments, intergovernmental organizations, NGOs, affected groups, and others, and activities such as providing input on consultative processes on human rights and safeguarding policies or processes, developing standards or principles for reporting mechanisms, or supporting the creation of educational material on children's rights and sport, in particular in the mega-sporting event context.
Daniela has taught public international law and human rights law at Utrecht University, Tilburg University. She also taught business and human rights at North West University in South Africa and Midlands State University in Zimbabwe. She also has given several (guest) lectures on the topic of sport and human rights. Together with Antoine Duval, she is organizing the summer school on sport and human rights.
Related news