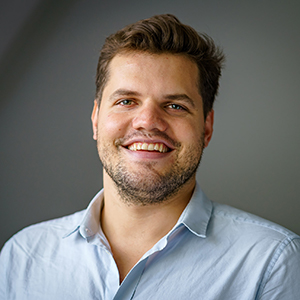 Dr Dimitri Van Den Meerssche
Associate Fellow

Department:

Associate Fellows
Profile
Dimitri Van Den Meerssche was a postdoctoral researcher at the T.M.C. Asser Instituut (2018-2021). He currently is a Postdoctoral Research Fellow at Edinburgh Law School, working on a UKRI Future Leaders project titled 'Infra-Legalities – Global Security Infrastructures, Artificial Intelligence and International Law' (led by Gavin Sullivan). Dimitri holds a PhD and an LLM in International Law from the European University Institute, an LLM degree from New York University School of Law as Belgian American Educational Foundation (BAEF) Fellow and a Master of Laws degree from Ghent University (Summa Cum Laude). In the context of his doctorate, Dimitri worked at the World Bank Legal Vice-Presidency and the London School of Economics.
Dimitri's current research focuses on how algorithmic decision-making tools are reshaping the law and practice of global governance – particularly in the domain of border control. As an international legal scholar, his work is also inspired by critical security studies, actor-network theory and science & technology studies. His prior doctoral research explored the institutional practices of legality in the World Bank. Dimitri's work appeared in the Human Rights Law Review, European Journal of International Law, Journal of the History of International Law, Leiden Journal of International Law, International Organisations Law Review, London Review of International Law, Transnational Legal Theory and Law and Development Review. His first monograph – The World Bank's Lawyers: The Life of International Law as Institutional Practice – is under contract with Oxford University Press.
Dimitri taught courses on International Law, European Union law and Law & Development at the Free University of Amsterdam, the Brussels School of International Studies (Kent University), and the London School of Economics. He is a founding committee member of the ESIL Interest Group on International Law and Technology, a project team member of the workshop series on Artificial Intelligence and the International Rule of Law (at Edinburgh Law School) and the convenor of the Asser Lecture and Workshop Series on Method, Methodology and Critique in International Law. He serves as a rapporteur for the OXIO database and as Managing Editor of the Netherlands Yearbook of International Law. Dimitri is able to work in English, Dutch and French.
Twitter: @Dimitri_VdM