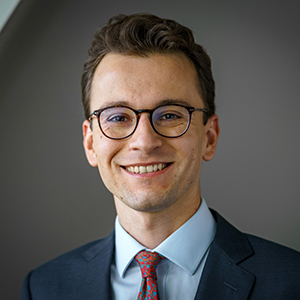 Dr León Castellanos-Jankiewicz
Researcher

Department:

Researchers

Research strand:

In the public interest: accountability of the state and the prosecution of crimes

Main fields of interest:

Human Rights

International Legal Theory

Minority Protection

Politics of Memory

Public International Law
Profile
León Castellanos-Jankiewicz is Researcher in International Law at the Asser Institute and Academic Coordinator of the Netherlands Network for Human Rights Research. His work focuses on international human rights law, the history of international law and minority protection. His paper 'Nationality, Alienage and Early International Rights' was awarded the inaugural David D. Caron Prize by the American Society of International Law in its 2019 Annual Meeting. Previously, he worked as Postdoctoral Researcher for the Dutch team in the Project on Memory Laws in European and Comparative Perspective. Since 2023, León is a member of the National Researchers System of Mexico (Level I) in recognition of his original contributions to the field of international law.
Prior to taking his position at the Asser Institute, León was Max Weber Postdoctoral Fellow at the European University Institute, Florence, where he co-organized a multidisciplinary research workshop on 'National Political Communities and International Institutions'. He has also been Visiting Research Fellow at the Lauterpacht Centre for International Law, University of Cambridge (2017), Vienna's Institute for Human Sciences (2016) and Harvard Law School's Graduate Program (2015-16). Between 2017 and 2018 he was Postdoctoral Mobility Fellow of the Swiss National Science Foundation. He holds a PhD in International Law from Geneva's Graduate Institute of International and Development Studies (summa cum laude), an MA in International Law from the Graduate Institute and a law degree from Anahuac Mayab University.
León has extensive teaching experience, having delivered courses on various aspects of public international law at Bocconi University School of Law (Milan), the Riga Graduate School of Law, the University of Amsterdam and Leiden University. He has conducted Masters thesis supervisions at the University of Amsterdam, has been daily PhD supervisor at the Asser Institute and holds the Teaching Certificate issued by the European University Insitute's Max Weber Programme for Postdoctoral Studies. In addition to his academic work, León has delivered expert legal opinions and workshops at the OSCE High Commissioner on National Minorities, the Mexican Foreign Ministry and the Centre for Constitutional Studies of the Mexican Supreme Court. In the summers of 2013 and 2014, he was Assistant to Juan Manuel Gómez Robledo at the United Nations International Law Commission.
Edited works
Articles and book chapters
Academic blog posts
Opinion
Media (selected)
Twitter: @Leoncastjan
Updated on January 2, 2023
Related news