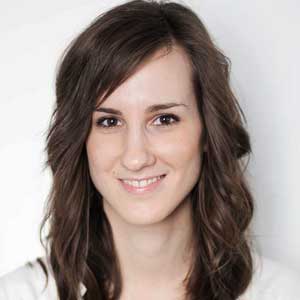 Zsófia Baumann MA
Junior Researcher

Department:

Researchers

Section:

Public International Law/International Humanitarian Law/International Criminal Law

Main fields of interest:

Counter-Terrorism

Human Rights
Profile
Zsófia Baumann is a junior researcher at the research strand Human Dignity and Human Security, where she works on projects related to counterterrorism and human rights, as well as foreign terrorist fighters (FTFs). She previously worked on and co-authored the report entitled The First Decade of the Global Counterterrorism Forum: Monitoring, Evaluating and Looking Forward.
Her research focuses on the reintegration and rehabilitation of terrorist offenders in Western European societies and the role of communities in the process.
Prior to joining the Asser Instituut, Zsófi worked for the Global Counterterrorism Forum (GCTF) as a liaison and communications officer. Previously, as a journalist in Hungary she covered violent conflicts in Europe and the Middle East, radicalization and homegrown terrorism. A former consultant in Brussels, she also worked at the European Parliament and NATO, and at the UN's office in Budapest.
Zsófi holds a Master's degree in International Relations from the Corvinus University of Budapest, Hungary and a second Master's degree in Nonproliferation and Terrorism Studies from the Middlebury Institute of International Studies at Monterey, CA. Zsófi speaks Hungarian and English fluently and has a good understanding of French and Arabic (and a lesser understanding of Dutch).
Publications
Biden's National Security Strategy: Domestic Threats Take Centre Stage, ICCT Perspectives, 8 April 2021