Annual T.M.C. Asser Lecture 2018
Professor Martti Koskenniemi delivered the 2018 Annual T.M.C. Asser Lecture on International Law and the Far Right: Reflections on Law and Cynicism.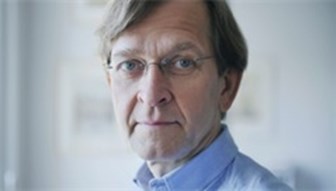 Martti Koskenniemi is Professor of International Law at the University of Helsinki and Director of the Erik Castrén Institute of International Law and Human Rights. He was a member of the Finnish diplomatic service in 1978-1994 and of the International Law Commission (UN) in 2002-2006. He has held visiting professorships in, among other places, New York University, Columbia University, University of Cambridge, London School of Economics, and Universities of Brussels, Melbourne, Paris, Sao Paulo and Utrecht. He is a member of the Institut de droit international and a Fellow of the British Academy. He has a doctorate h.c. from the Universities of Uppsala, Frankfurt and McGill. His main publications include From Apology to Utopia; The Structure of International Legal Argument (1989/2005), The Gentle Civilizer of Nations: The Rise and Fall of International Law 1870-1960 (2001) and The Politics of International Law (2011). He is currently working on a history of international legal thought from the late medieval period to the 19th century.
The Annual T.M.C. Asser Lecture invites internationally renowned scholars to take inspiration from Tobias Asser's idea of cultivating trust and respect through law and legal institutions, and to examine what it could mean in their area of expertise today.
When: Thursday, 29 November 2018, 15.15 – 17.30, followed by a reception
Where: Academy Hall of the Peace Palace, The Hague, the Netherlands
The full programme is available here. For enquiries, please contact TMCAsserLecture@asser.nl.
About the Annual Lecture
On the occasion of its 50th Anniversary (1965 – 2015), the T.M.C Asser Instituut has launched, on 2 December 2015, the Annual T.M.C. Asser Lecture on the development of international law.

Each year the Asser Institute invites an internationally renowned jurist and outstanding public intellectual to take inspiration from Tobias Asser's vision and to examine – as Asser did in his days – how to respond to 'the condition of society'. Mutual trust and respect are crucial to the health of any society, especially when it is a heterogeneous one; this holds regardless of whether it is the international society, the European society or the urban society of one of the rapidly growing cities across the globe. A question that Tobias Asser handed down to us is 'how can law and legal institutions contribute to the cultivation of such necessary trust and respect?' – a question central to the Asser Institute's Research Agenda. 

The Annual T.M.C. Asser Lecture means to bring this question to different contexts and fields of law. It aspires to be a platform for constructive, critical reflection on the role of law in addressing the challenges and (potentially radical) changes of the global society of the 21st century. 

Download the Annual Lecture's Background paper for more information.