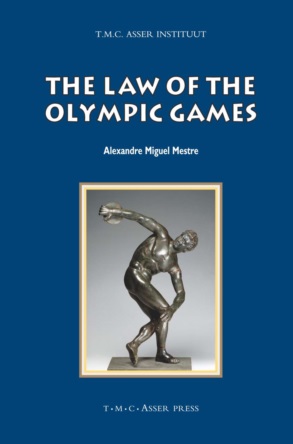 The Law of the Olympic Games

Series: ASSER International Sports Law Series
2009
Order
This book examines, from a legal perspective, the numerous developments in the rules and institutions of the Olympic Games from Antiquity to the Modern Era. It offers a well-informed and insightful description and explanation of the so-called Lex Olympica. The book analyses the legal and institutional aspects that arise in the Olympic Movement, like its definition, composition and general organisation, its three principal constituents, its three 'Satellite Organisations' and its organs. Further it addresses contemporary legal questions and inherent consequences the Olympic Movement encounters, such as eligibility criteria, legal protection of the Olympic symbol, protection of the environment, advertising and ambush marketing, athletes' freedom of expression and Olympic boycotts.
The book also contains a section of Basic Documents and a list of Selected Writings on the Law of the Olympic Games. It is a valuable tool for sports lawyers, sports managers, sports administrators, governmental and sports officials, as well as researchers and academics with an interest in this field.
Alexandre Miguel Mestre is a senior advocate and international sports lawyer. He is a former assistant to the Portuguese Secretary of State for Sport.
With a foreword by Professor Wang Xiaoping, Research Center for Sports Law, China University of Political Science and Law (CUPSL) in Beijing.
This book appears in the ASSER International Sports Law Series, under the editorship of Dr Robert Siekmann and Dr Janwillem Soek.
Available for download