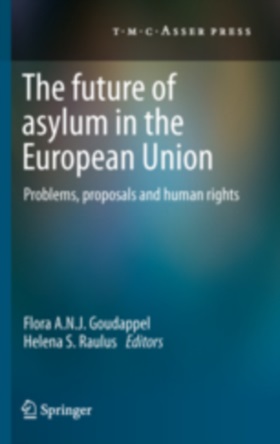 The Future of Asylum in the European Union - Problems, Proposals and Human Rights
2011
Order
Details
Published:

2011

Pages:

216 pp.

Publisher:

T.M.C. ASSER PRESS

Distributor:

Springer
The position and treatment of asylum seekers has been at the centre of attention in most of the Member States of the EU in recent years. These Member States have decided to cooperate more and more on asylum issues. However, this leads to questions concerning the human rights protection of asylum seekers as a result of EU decisions, both at the moment they apply for asylum at the border and during the application procedure. By bringing the opinions of scholars, policy makers and non-governmental organizations together, this book tries to evaluate the consequences and possibilities. The so-called 'asylum package' of EU asylum legislation and the coming into force of the Treaty of Lisbon means that EU asylum law will become increasingly important for national asylum decisions.
This book is the updated result of a conference on the future of the European asylum policy at the Erasmus School of Law in Rotterdam, the Netherlands. After a challenge set by the Dutch State Secretary for Justice, Ms. Nebahat Albayrak, the contributions to this book focus on human rights aspects of the European asylum policy and the way the EU Member States need to cooperate in the future in order to reach results. The authors are scholars, policy makers and representatives of NGOs. In this way, many different aspects of the problems are put forward and conflicting views on the evaluation of the EU asylum issues come to light.
Flora Goudappel is Associate Professor and Helena Raulus is Lecturer in Law, both at the Erasmus University Rotterdam School of Law, Rotterdam, the Netherlands.
Available for download