International Sports Law Blog
The Asser International Sports Law Blog is a knowledge hub for all things related with International Sports Law. On the blog page, you will find the recent developments in the field: publications, events and cases. Moreover, the blog provides outstanding (short) academic commentaries on the most pressing questions in International Sports Law. Feel free to visit our blog page here.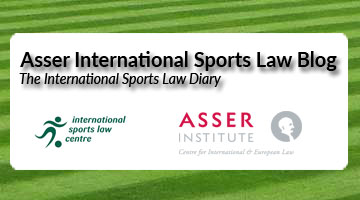 The blog allows for a dynamic way to showcase our scholarly output and engage with the sports law world. Visitors of the blog are more than welcome to engage with us via your comments or a message through the contact form. Furthermore, we welcome external contributions to the blog, provided that the contributions are written on topics related to Sports Law. 
For more information please contact us at sportslaw@asser.nl.