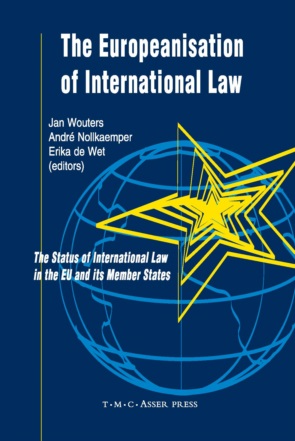 The Europeanisation of International Law - The Status of International Law in the EU and its Member States
2008
Order
This book addresses the consequences of European integration for the position of public international law in the European Union and its Member States. Increasingly, international law has become a part of the EU legal order and is thereby 'Europeanised'. The consequence is that its application and interpretation by the Member States is no longer solely a matter for their own constitutional order, but is also governed by EU law.
The book illuminates critical questions pertaining to this triangular relationship, such as: whether we are dealing with the emergence of a distinct European system of public international law; the extent to which Member States actually recognise the effect of this 'Europeanisation' of international law; and the role of the European Court of Justice with respect to the application and interpretation of 'Europeanised' international law within the Member States.
The book is geared towards academics, practitioners and government officials alike.
Jan Wouters is Professor of International Law and International Organisations and Director of the Leuven Centre for Global Governance Studies, Leuven University, Belgium; André Nollkaemper is Professor of Public International Law and Director of the Amsterdam Center for International Law, University of Amsterdam, The Netherlands; and Erika de Wet is Professor of International Constitutional Law at the University of Amsterdam, The Netherlands.
Available for download


Europeanisation Summary of Contents