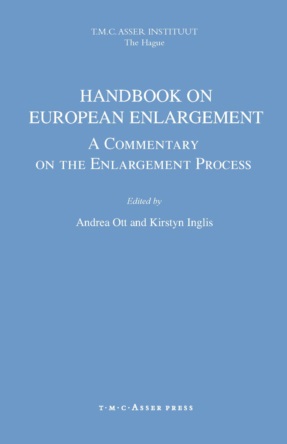 Handbook on European Enlargement - A Commentary on the Enlargement Process
2002
Order
The Handbook on European Enlargement (HEE) is the most comprehensive legal commentary on the enlargement process, which brings together fifty-two leading authors from Member States and candidate countries, working at the European Commission, universities and in public administrations.
The underlying rationale of the HEE is to depict and analyze the legal framework for the enlargement process and to provide a comprehensive guide for academics, practitioners and students. It covers the Europe Agreements and Association Agreements, decisions of the Association Councils, appropriate judgments of the ECJ, the Accession Partnerships, the candidate countries' National Plans for the Adoption of the Acquis as well as the role of the European Commission (Progress Reports), the funding instruments that underpin the whole process (PHARE, ISPA, SAPARD) and the legal orders of the candidate countries.
Well structured and organised and is surprisingly easy to dip into for reference purposes. […] It works according to a simple methodology that aims to give the reader a broad, legal overview and analysis of the enlargement project.
- from the Foreword
With a Foreword by Professor Marc Maresceau, University of Ghent.
Available for download


Ott Inglis Table of Contents