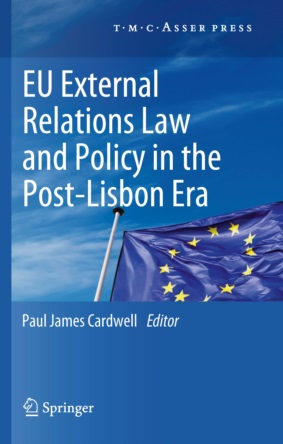 EU External Relations - Law and Policy in the Post-Lisbon Era
2011
Order
Details
Published:

2011

Pages:

433 pp.

Publisher:

T.M.C. ASSER PRESS

Distributor:

Springer
This is a collection of works which considers the many different facets of the EU's increasingly important engagement with the world beyond its borders. The Treaty of Lisbon marked a change in the powers and competences endowed on the EU - the contributions to this collection consider both the direct and indirect impact of the Treaty on the contemporary state of EU external relations.
The authors are drawn from legal, political science and international relations disciplines and consider innovations or changes brought about by the Treaty itself: the European External Action Service, the roles of the High Representative and President, the collapse of the 'pillar' structure and new competences such as those for foreign investment. Other chapters cover developments which reflect the latest incremental changes upon which the post-Lisbon Treaty arrangements have some bearing, including the COREU network, the transatlantic and neighbourhood relations and the external dimension of 'internal' security.
The book should be useful for academics working in the field of EU external relations law and foreign policy, as well as the EU law/politics/European studies market more generally.
Available for download

Frontmatter, incl. Foreword and Table of Contents