Trainings Held for 20 Prosecutors and Investigators from the Luhansk Prosecutor's Office's War Crimes Department
Published 14 December 2021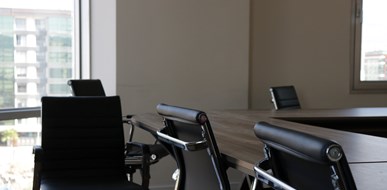 (Closed event) On 14 December 2021, Global Rights Compliance's (GRC) Ms. Anna Mykytenko and Mr. Maksym Vishchyk visited the Luhansk Prosecutor's Office (LPO) in the city of Severodonetsk for a training session with Prosecutors and Investigators of the LPO's War Crimes Department.

In the morning session, GRC's team delivered a training entitled 'Interviewing victims and witnesses of international crimes and witness protection'. The training was conducted jointly by Mr. Vishchyk, who covered risk assessment and witness protection for vulnerable witnesses and witnesses at risk, and Ms. Mykytenko, who focused on international standards and best practices of interviewing victims and witnesses of war crimes and crimes against humanity. In the second training, GRC's team addressed practical problems of interviewing victims and witnesses faced by the Luhansk regional investigators. Lastly, in a mock interview, Mr. Vishchyk played the role of an insider witness, and the participants conducted an interview collectively.

In the afternoon session, GRC's team held a practical exercise comprising three case studies designed to capture the contents of all (five) training sessions delivered in the Luhansk region to allow the participants to refresh and summarise their knowledge. The case studies covered the difference between international and non-international armed conflicts, contextual elements of war crimes, and the investigation and prosecution of the war crime of indiscriminate shelling.