[Launch] of the 'Benchbook on the Adjudication of International Crimes under Ukrainian Domestic Law'
Published 22 June 2023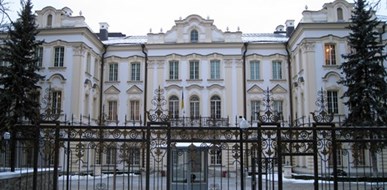 On 22 June 2023, GRC's Ruby Axelson took part in the presentation of the 'Benchbook on the Adjudication of International Crimes under Ukrainian Domestic Law'
[English|

 

Ukrainian]
. 
Building on a judicial need assessment conducted by the USAID Justice for All Activity in July 2022, the Benchbook was developed in close cooperation with USAID, the Ukrainian Supreme Court and the National School of Judges of Ukraine, UpRights and Global Rights Compliance supported
by the MATRA-Ukraine Project.
The Benchbook is designed to help promote accountability for international crimes in Ukraine by providing critical support to judicial processes at the national level, strengthening the legal framework and increasing the capacity of courts to draft high-quality and well-reasoned judgments in international crimes cases. By compiling relevant international legal sources, including international treaties, judicial decisions, and academic commentaries, and evaluating their applicability at the domestic level, the publication aims to assist judges in the interpretation and application of the relevant domestic offences.