Asser researcher in parliamentary roundtable on the threat of repatriation of former IS fighters
Published 15 June 2021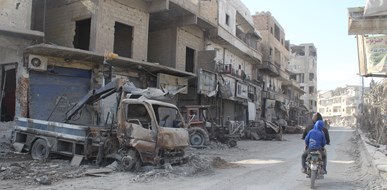 Wednesday 16 June, Asser senior researcher and counter-terrorism expert Christophe Paulussen will participate in an online roundtable discussion, organised by the Justice and Security Committee of the Dutch House of Representatives. The theme of the public discussion is the scope of threat of the repatriation of former IS fighters from Syria.
The Netherlands, like many other European countries, has been struggling to find an answer to the fighters and their families currently being held in the overcrowded prison camps of northeast Syria, where riots and breakouts are increasingly commonplace. Calling them a threat to national security, the Dutch government has been unwilling to repatriate the former IS fighters and their families.
Preventing a new security problem
Although repatriation and subsequent prosecution have their own challenges, Christophe Paulussen has called for the active repatriation of former IS fighters and their families. In today's parliamentary roundtable discussion, Paulussen will address international legal and moral obligations, as well as the threat of long-term security problems by continuing the current situation. Paulussen: "Repatriating former IS fighters and their families from Syria is the right thing to do from an international legal, long term security and moral perspective. It's important that they are tried to avoid impunity for international crimes, as well as to ensure that they do not disappear off the radar."
Christophe's position paper in the parliamentary roundtable discussion can be found here. The livestream is accessible here.
Read more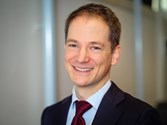 Dr Christophe Paulussen is the coordinator of the Asser research strand Human Dignity and Human Security in International and European Law. This research strand adopts as its normative framework a human rights approach to contemporary global challenges, inter alia in the fields of counter-terrorism, especially with regard to the topic of foreign (terrorist) fighters, international and transnational crimes, new technologies and artificial intelligence, and historical memory.
Upcoming: Advanced summer programme on terrorism, counter-terrorism and the rule of law
Are you working in the field of counter-terrorism or aiming to? Interested in the effects of citizenship stripping? Join our online Advanced summer programme on terrorism, counter-terrorism and the rule of law (August 30 – September 3, 2021). In the 11th edition of this thought-provoking summer course you will learn all there is to learn on the international and domestic legal aspects of counter-terrorism, in inspiring and interactive classes by international top speakers in the field.
During this course, UN Special Rapporteur Prof. Fionnuala Ní Aoláin whose work focuses on gathering, requesting, receiving and exchanging information on alleged violations of human rights and fundamental freedoms while countering terrorism, will provide a unique insight into her work and research. Co-organised with ICCT The Hague. Click here to see last year's reviews (video) and sign up to profit from the Early Bird fee.