[New podcast] Lethal Autonomous Weapons: 10 things we want to know
Published 27 July 2021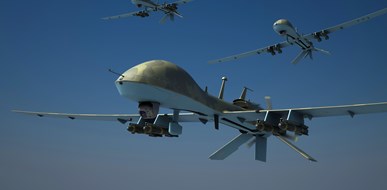 A new podcast series 'Lethal Autonomous Weapons: 10 things we want to know' was launched with Asser researcher Marta Bo. The podcast series is a part of the LAWS & War Crimes research project at the Graduate Institute (Geneva). Over a series of ten episodes, members of the research team will interview various experts around disciplines such as science, law, ethics, who have studied or written extensively about lethal autonomous weapon systems.
LAWS & War Crimes Project
The LAWS & War Crimes project looks at the challenges of ascribing criminal responsibility for war crimes raised by the advent of increasingly autonomous weapon systems and human-machine shared decision-making in the targeting process. As Marta reveals in the podcast, "This was a topic that at the time when we prepared the project proposal was not tackled at all. We now see that increasingly it is receiving attention".
Challenges in LAWS
The podcast series will look at the responsibility of the human in the usage of lethal autonomous weapons when conducting war crimes. As Paola Gaeta, who leads the LAWS & War Crimes project, defines it in the podcast "what has become most sophisticated, and this will be the subject of one the first topics, is the relationship between the human and the weapon. A way an intermediary is a control system, is a software. Which can be as much as sophisticated as to ingrain some form of artificial intelligence". 
Upcoming speakers
The podcast hopes to broadcast detailed, challenging and engaging discussion with upcoming guests, mainly experts, academics and researchers. Each episode will aim to centre on one theme or challenge associated with lethal autonomous weapons, by interviewing an expert who has written extensively on that topic. Certain experts in the field that listeners can look forward include international humanitarian law expert Professor Marco Sassoli, who will discuss how lethal autonomous weapons can or cannot comply with international humanitarian law standards. Marta reveals that she is most looking forward to the episode on "meaningful human control, where we hope to unpack the concept and tackle the different angles that have been discussed. The legal one, the philosophical one, but also hoping to link it to responsibility. Which has not yet been done".
Listen now
"Lethal Autonomous Weapons: 10 things we want to know" is available now across podcast platforms such as Amazon Music, Spotify and Apple. You can listen here.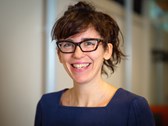 Marta Bo
Dr Marta Bo is a researcher at the Asser Institute and the Graduate Institute for International and Development studies (Geneva). She is currently researching on criminal responsibility for war crimes committed with autonomous weapon systems (LAWS and War Crimes Project led by Prof. Paola Gaeta at the Graduate Institute).
Learn more
Read more of Marta's work on autonomous weapons here.
Join our masterclass on this subject
Interested in learning more about the increasing development and deployment of artificial intelligence in the defence and security sectors? Our Masterclass in law and ethics of artificial intelligence in defence and security provides an in-depth perspective on the complex legal and ethical challenges raised by AI in defence and security. Register here.