'Cities at the Frontiers of International Law and Global Governance' at the 2018 Biennial Conference of the International Law Association
Published 9 April 2018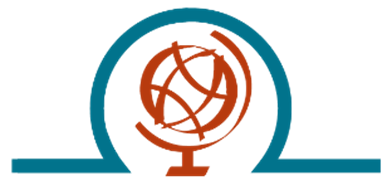 Join us August 21, 2018, in Sydney for an open panel on 'Cities at the Frontiers of International Law and Governance' at the 2018 Biennial Conference of the International Law Association - 'Developing International Law in Challenge Times'. It is a side-event to the inaugural meeting of the new ILA Study Group on 'The Role of Cities in International Law' initiated as part of the Global City Project.  
Convenors: Prof. Helmut Aust (FU Berlin) and Prof. Janne Nijman (Asser Institute The Hague/University of Amsterdam).
In both global governance and international law cities are emerging actors. They challenge existing concepts of agency and subjectivity and position themselves as the 'new kids on the block'. This panel will critically assess this dynamic with respect to a number of different policy areas: climate change governance, migration law, security and human rights. In these four different subject areas, cities have used different strategies to position themselves as international actors. In climate change governance, cities have become recognized as important 'non-Party stakeholders'. Their position has also been formalized to a certain degree by provisions of the Paris Agreement and of various decisions of the Conferences of the Parties. Security is, on the other hand, a field in which the role of cities is not yet fully established as this is seen as field in which the nation state plays a central role. Just as in the climate change context, cities have challenged this traditional primacy, however. What is more, the adoption of the 2015 Sustainable Development Goals and the UN-Habitat III ('A New Urban Agenda') also provide inroads for cities to act in these fields. Migration and human rights are fields in which cities have tried to stake out independent positions, sometimes in outright opposition of the human rights and immigration policies of their respective nation state.
The different papers will all address the question of how cities are pushing the boundaries of established categories and doctrines and how their efforts are shaping the contours of governance and law in these respective fields. Speakers include: Kim Rubenstein, ANU (Chair); Jolene Lin, Singapore University (Climate Change); Yukiko Takashiba, Ritsumeikan Asia Pacific Law School (Migration); Janne Nijman, Asser Institute/University of Amsterdam (United Nations and SDG11); Helmut Aust, FU Berlin (Human Rights).