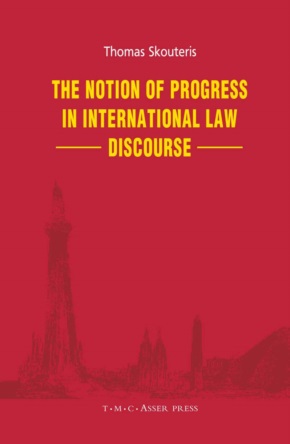 The Notion of Progress in International Law Discourse
2010
Order
Progress is a familiar slogan in international law, commonly used to accompany claims for improvement or change. At the same time, the notion of progress is rarely explored as such in the literature. The book begins to address this gap by examining the function of the notion of progress in international law rhetoric and writing.
By looking at three concrete case studies taken from 'everyday' international law, the book concentrates on explaining 'what is it' that makes a specific international law event synonymous with progress. The book engages questions of narrativity, objectivity, and truth in some of international law's founding progress narratives. The book is valuable reading for international law academics and practitioners alike, especially for those interested in the history and theory of international law.
Dr Thomas Skouteris is currently Associate Professor and Director of the Ibrahim Shihata Memorial LLM Program in International and Comparative Law at The American University in Cairo as well as Secretary General of the European Society of International Law. Before AUC, Skouteris taught at the Faculty of Law of Leiden University and other universities as Visiting Professor. He is General Editor of the Leiden Journal of International Law and he teaches and publishes in public international law, legal history and theory, international dispute settlement, and international criminal law.
Available for download



Bookreview EdinLR Vol 15 2011

Bookreview MJIL Vol 11 2010