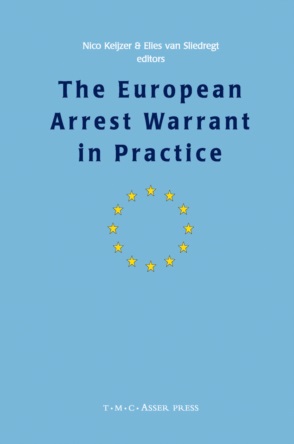 The European Arrest Warrant in Practice
2009
Order
Under the European Arrest Warrant (EAW) system, Member States of the European Union are under the obligation to arrest and surrender individuals upon the request of judicial authorities of other Member States. In doing this, it is important that human rights are respected and that there is room for national peculiarities. Awareness of what unites the Member States as well as respect for what makes them different, are prerequisites for a fruitful cooperation.
This book will be a useful tool for those involved as practitioners in cooperating under the EAW scheme, e.g. judicial authorities, judges, and counsel representing and advising those who are subject to surrender. Moreover, it will evoke academic interest for its information on EAW practice.
The reader will find comments on the various stages of the surrender procedure in a chronological order, starting with the content of the European Arrest Warrant, continuing with the refusal grounds, and ending with the consequences of surrender. The scope of the book goes beyond the frontiers of the European Union. Two chapters deal with other (regional) extradition systems: the one of the Nordic countries and the one of the United States.
Nico Keijzer is a former justice in the Supreme Court of the Netherlands, and emiritus Professor of international criminal law at Tilburg University, the Netherlands. Elies van Sliedregt is Professor of criminal law at the VU University in Amsterdam, the Netherlands.
Available for download

EAW in Practice Introduction

EAW in Practice Summary of Contents