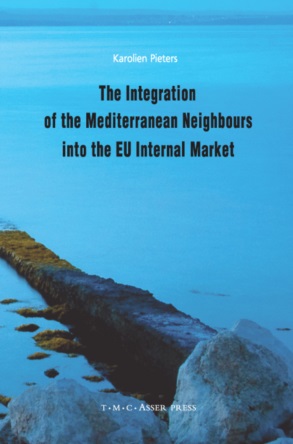 The Integration of the Mediterranean Neighbours into the EU Internal Market
2010
Order
The European Union's neighbouring countries to the south and the east of the Mediterranean have never been able to establish a regional form of integration of their own. Instead, the Maghreb, Mashreq and Israel have always vied for a stake in the EU internal market. At the beginning of the European integration process, the Mediterranean neighbours were offered few economic advantages. Confronted with emerging trading powers such as China and Russia in the 1990s, the EU changed tack and sought increased levels of integration of the Mediterranean countries into its internal market.
This book offers the first comprehensive overview and analysis of policies and instruments employed to integrate the Mediterranean countries in the EU internal market. In particular, the author examines the Euro-Med Partnership, the European Neighbourhood Policy, the 'Barcelona Process: the Union for the Mediterranean', the Euro-Med Association Agreements, and the ENP Action Plans. Combined with a thorough analysis of the most relevant case law of the European Court of Justice concerning the Euro-Med movement of goods, services, capital and persons, the author establishes a complete and up-to-date state of the integration of the Mediterranean countries with respect to the four above-mentioned fundamental freedoms of the EU internal market.
The book will be an important resource and a tool for decision-makers, officials and academics involved in the external relations of the EU and the export of the internal market acquis.
Dr. Karolien Pieters is a senior research fellow in EU law and a member of the Centre for the Law of EU External Relations (CLEER) at the T.M.C. Asser Instituut in The Hague.
With a Foreword by Herman Van Rompuy, President of the European Council.
Available for download

Pieters Summary of Contents

Foreword by Herman Van Rompuy, President of the European Council