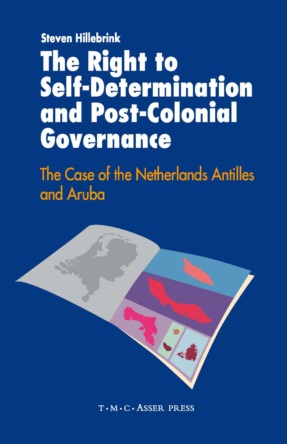 The Right to Self-Determination and Post-Colonial Governance - The Case of the Netherlands Antilles and Aruba
2008
Order
This book deals with the international law concerning overseas territories and the right of such territories to choose a different relationship with their mother country. Many examples are analyzed, such as British, French, American, Danish and New Zealand territories. May such islands choose to become independent, or to become an integral part of the mother country? Do they have the freedom to determine their own political status, to act on the international scene? The case of the Dutch territories in the Caribbean is dealt with in more detail, specifically their constitutional relationship with the Netherlands and the European Union. By comparing the different solutions that other states have chosen, a number of best practices are identified.
It is highly recommended reading for legal scholars, policy makers, lawyers, tax advisors and representatives of international organizations, such as the United Nations, the European Union and the World Trade Organization.
Steven Hillebrink is presently working at the Dutch Ministry of Justice in The Hague. His expertise in this field stems from the time when he worked as a researcher at the University of Leiden and subsequently as a legal adviser at the Constitutional Affairs and Legislation Department of the Dutch Ministry of the Interior and Kingdom Relations.
Available for download