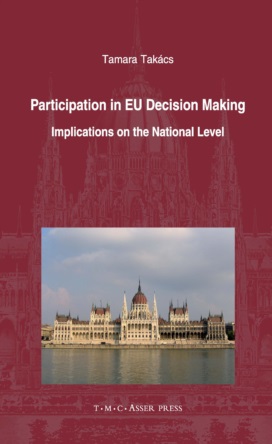 Participation in EU Decision Making - Implications on the National Level
2009
Order
This book explores the European Union decision-making processes from the perspective of the Member States. The participation of Member States in these procedures poses serious tasks and challenges for their national institutions (i.e., governments and parliaments) and requires significant institutional and operational adaptation. The book offers a detailed account of the decision-making processes in the first, Community pillar of the EU and an insight into the general practices of some Member States participating therein. The analysis then turns to specific practical experiences in both the domestic and Brussels arena, through a detailed case study on Hungary, a relatively new Member State.
The book is a valuable tool for academics and researchers in the fields of European Constitutional/Institutional law, European politics, Comparative Constitutional law, European and Comparative Public Administration. It is also of interest for national civil servants dealing with EU affairs or organisations training national civil servants for the coordination of EU policies, the representation of the national position in Brussels and the implementation of European Union law at the national level.
Tamara Takacs is presently working as a Lecturer in International and European Institutional Law at the Utrecht University School of Law in The Netherlands. She is a member of the Ius Commune Research School (The Netherlands), and the European Union Studies Association (EUSA).
With a foreword by Professor Sacha Prechal.
Available for download


Takacs Preface and Acknowledgements