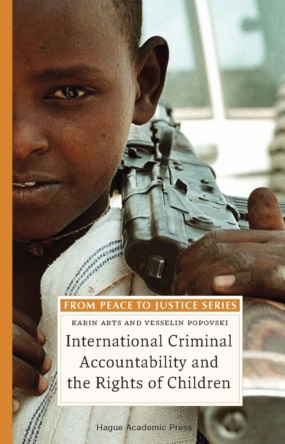 International Criminal Accountability and the Rights of Children

Series: From Peace to Justice Series
2006
Order
International crimes and other forms of violence and the abuse of children are disturbing daily realities in today's world. Children and young persons are increasingly and routinely targeted for the purposes of murder, rape, abduction, mutilation, recruitment as child soldiers, trafficking, sexual exploitation and other abuses. Particularly in situations of armed conflict children prove to be vulnerable and at risk. The situations in Darfur, the Democratic Republic of Congo, the Philippines, Nepal, Colombia, and many others tragically illustrate this.
This book is among the very first academic publications that are solely devoted to the topic of international criminal accountability and the rights of children. A rich combination of practitioners (including ICC, ICTY and SCSL prosecutors) and academics present a wealth of relevant material in this field. They explore to what extent international law instruments and international criminal accountability mechanisms are potentially useful for countering violations of children's rights in and after armed conflict. Likewise, they analyze to what extent the tendency of profiling children's rights much more strongly than before – mainly under the umbrella of the 1989 UN Convention on the Rights of the Child and in the form of child rights-based approaches ­– converges with the features of international criminal accountability mechanisms such as the International Criminal Court, the Yugoslavia and Rwanda Tribunals, and the Special Court for Sierra Leone. Next to academics interested in the fields of international criminal law and human rights law, practitioners, policy makers and representatives of the military will benefit from reading this book.
Dr. Karin Arts is Associate Professor in International Law and Development at the Institute of Social Studies, The Hague, The Netherlands.
Dr. Vesselin Popovski is Director of Studies for the International Order and Justice, Peace and Governance Programme, United Nations University, Tokyo, Japan.
Available for download